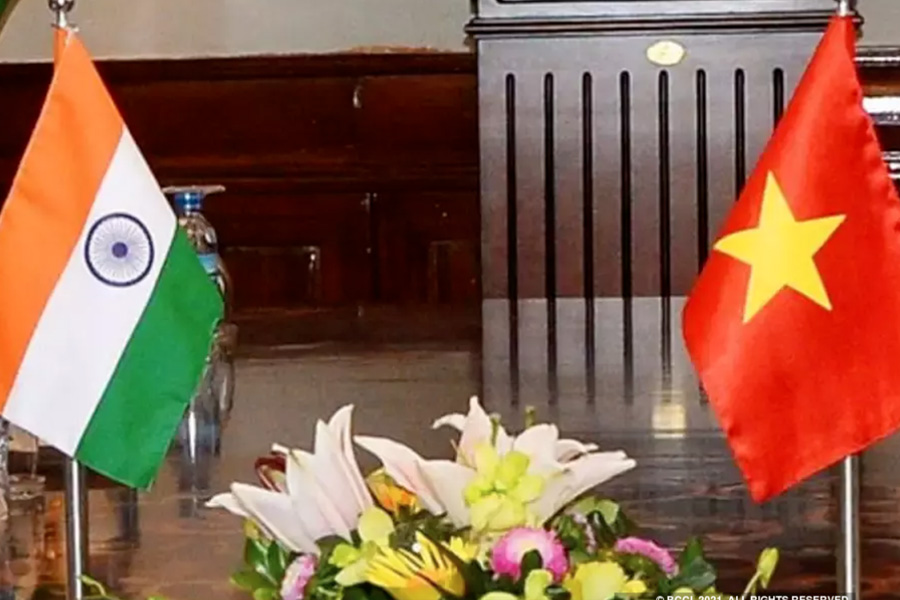 Vietnam seeks a balance between the United States, China, and Russia, with India as a lesser pole, to ease its economic dependence on China and secure modest strategic support, says the author.
Author
Jitendra Nath Misra, former ambassador and Distinguished Fellow at the Jindal School of International Affairs, O.P. Jindal Global University, Sonipat, Haryana, India.
Summary
A 2022 poll by the ISEAS-Yusof Ishak Institute found that 29.9 per cent of Vietnamese believed India would "do the right thing" to contribute to global peace, security, prosperity, and governance, while 31.3 per cent had little or no confidence in India doing so. In contrast, while 24.3 per cent of Vietnamese believed China would do the right thing, a significant 64.6 per cent expressed little or no confidence in China doing so.
A Pew survey seven years earlier made similar observations. It found that 56 per cent of Vietnamese had confidence that Prime Minister Narendra Modi "would do the right thing regarding world affairs", while only 20 per cent believed President Xi Jinping would do likewise. Moreover, 66 per cent of Vietnamese viewed India favourably, while only 19 per cent held a favourable view of China.
While the Vietnamese people may hold more positive views of India than they do of China, their views do not necessarily impact the Vietnamese government's India policy.
Vietnam and India are aligned on the use of the term "Indo-Pacific", yet have no common Indo-Pacific strategy. India lacks the instruments to help a Vietnam that has faced Chinese pressure historically. The Vietnamese highlight aggressive Chinese actions and pressure in the South China Sea, but express low confidence in India's capacity to balance China. They warily acknowledge China's cultural influence on Vietnam as "forceful" and "potent", while India's is described as "benign" and "peaceful".
As a result, Vietnam takes no position on the border stand-off between China and India in Ladakh. My Vietnamese interlocutors conceded that the stand-off had generated serious thinking and high attention. Among researchers I spoke to, there were some who found it concerning and expressed disagreement with Chinese actions, although others would not even discuss it. Any concern there was did not translate into support for India. Thus, if forced to choose between China and India, Vietnam would pursue ambiguity, in effect accommodating China's power.
Published in: Institute of Defence and Strategic Studies, S. Rajaratnam School of International Studies, Nanyang Technological University.
To read the full article, please click here.