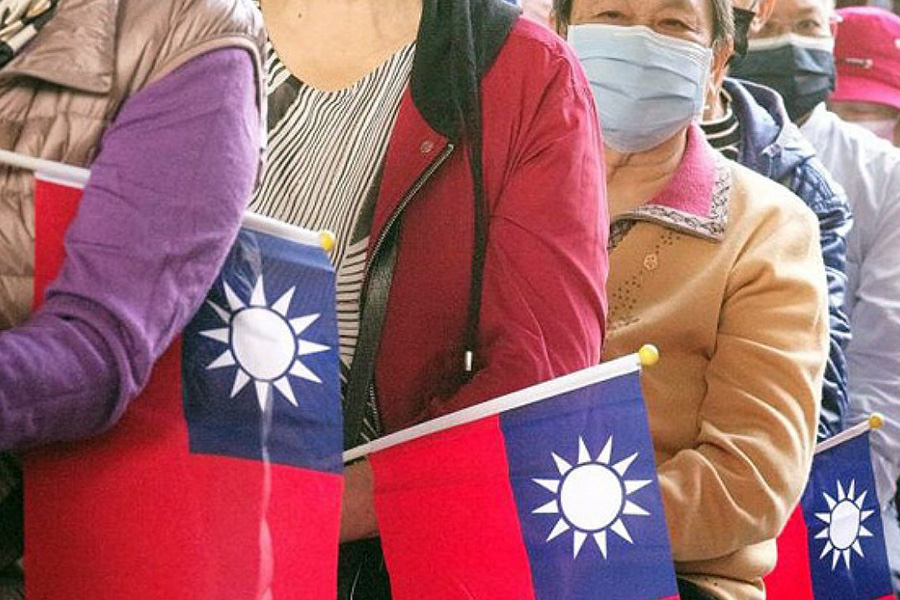 The question of Taiwan's status and security will take the front seat among the political parties, primarily the DPP and KMT, during the presidential elections.
Author
Manoj Kumar Panigrahi, Assistant Professor, Jindal School of International Affairs, O.P. Jindal Global University, Sonipat, Haryana, India.
Summary
Since the result of the 2022's local election released on 26 November, which saw Kuomintang (KMT) taking over the majority of the country's cities and councils, there has been a narrative that Taiwanese democracy is at risk. The reason is that KMT is seen as less aggressive in dealing with the pressure from China and a party which is seen as someone having a soft corner towards China's Communist Party (CCP).
Multiple actions by leading KMT politicians have prompted such claims to gain ground. One of the first was a visit by Han Kuo-yu to China, Hong Kong, and Macau in 2019, immediately after him being elected as the Kaohsiung city mayor. What raised eyebrows among the people was his meeting with Liu Jieyi, the head of the Taiwan Affairs Office in Shenzen, China. The meeting raised suspicion about KMT's support towards "One Country, Two Systems" to reunify the two geographical spaces into one country. However, the supporters of Han claim that the visit was to increase the business space for Taiwan's agricultural exports to China.
The second reason was as recently as August 2022. Post-Nancy Pelosi's (Speaker of the US House of Representatives) visit to Taiwan on 2-4 August. What followed her visit was the military drills by an angered China around Taiwan. However, it was the KMT's Vice Chairman Andrew Hsia's visit to China on 10 August that created suspicion among the critics. His visit was seen by the KMT Chairman Eric Chu as "very brave and determined". Given the timing of the visit by Hsia, the opposition parties accused KMT of siding with China's narrative on Taiwan.
Published in: Observer Research Foundation
To read the full article, please click here.