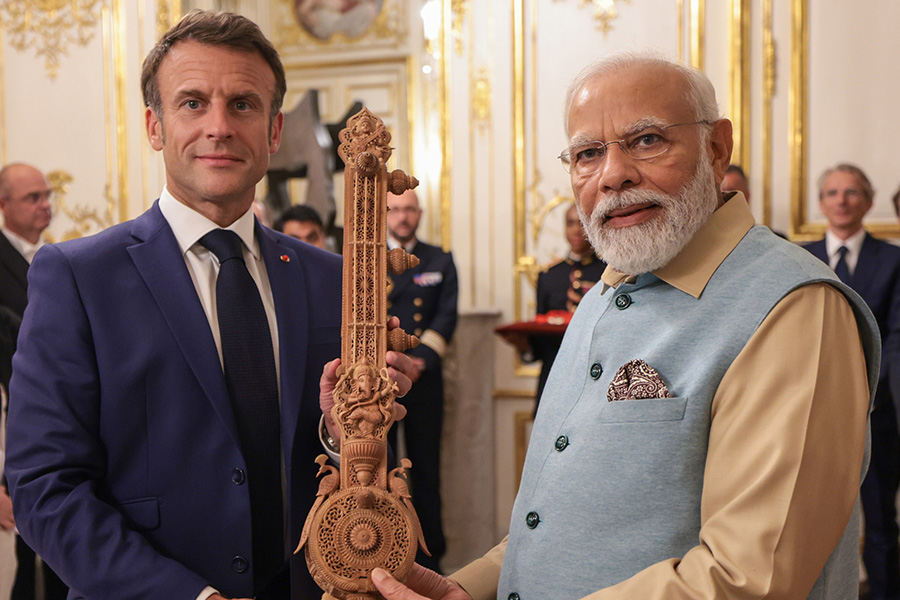 France has come to the informed conclusion that no global problem can be tackled meaningfully without India's participation.
Author
Mohan Kumar, Professor and Dean of the Office of International Affairs & Global Initiatives, O.P. Jindal Global University, Sonipat, Haryana, India.
Summary
While India has more than 30 strategic partnerships with various countries, it would be misleading to say that they all are of the same significance. Two questions are crucial in this context. One, is it a full-spectrum strategic partnership? Two, has the strategic partnership in question stood the test of time? Measured against these two criteria, the Franco-Indian strategic partnership comes out on top.
The Franco-Indian partnership spans the full spectrum of what may be considered strategic — defence, space, climate change, critical technologies and people-to-people ties. More importantly, France has stood by India through thick and thin from the time the strategic partnership was first established in 1998.
Prime Minister Narendra Modi has just concluded a hugely significant visit to France. For once, words like "unprecedented" and "historic" used are not just hyperbole. This was after all France, so of course, there was pomp and circumstance. France bestowed on PM Modi the highest civilian honour.
Our tri-services contingent, which marched past Champs-Elysees, must have made every Indian's heart swell with pride. Three documents, namely, the joint communique, the Horizon 2047 roadmap and the list of specific outcomes put out by the two sides is enough to overwhelm even the most inveterate policy wonk. Some have compared this visit to the one that PM Modi undertook to the US not so long ago. It should be obvious that the fact that PM Modi went to France so close on the heels of the US is the ultimate expression of India's strategic autonomy.
Published in: The Indian Express
To read the full article, please click here.