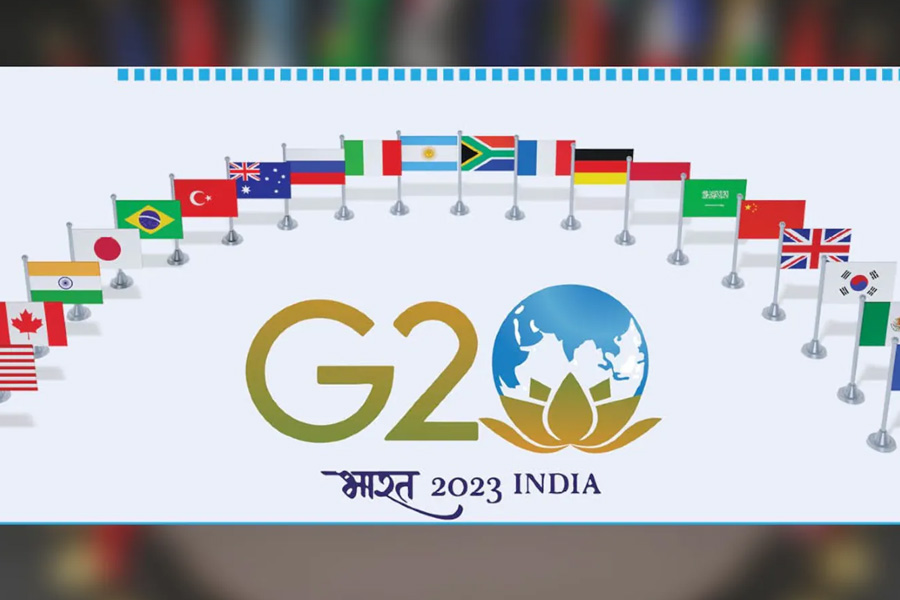 The presidency of G20 is especially significant given the changing geopolitical dynamics with the rise of China, Russia's strategic convergence with China, the United States' indeterminate Indo-Pacific policy stance and maintaining a multipolar Asia paradigm rather than a zero-sum alliance system.
Authors
Abhinav Mehrotra, Assistant Professor, Jindal Global Law School, O.P. Jindal Global University, Sonipat, Haryana, India.
Biswanath Gupta, Associate Professor, Jindal Global Law School, O.P. Jindal Global University, Sonipat, Haryana, India.
Summary
India began its year-long presidency of the Group of 20 (G20) on 1st December, at a time when the world is facing great geopolitical turmoil and uncertainty owing to the pandemic and the Ukraine war. During its term, India will hold more than 200 meetings across some 50 cities involving ministers, officials, and civil society, leading up to a marquee summit in the capital New Delhi in September 2023. In this light, there arise questions regarding the significance of G20 as a forum and what it really means for India to assume its presidency.
Historically, the leaders of G20 countries cutting across various continents and the European Union first met to find solutions for the severe financial crisis that was witnessed by the Southeast Asian economies in the late 1990s. Since then, every year the leaders meet annually to address serious global economic challenges. Initially, the forum was restricted to the finance ministers and central bank governors and was upgraded in 2007 to include heads of state and governments.
Since the beginning, the G20 summit has passed different resolutions to protect the global economy. The question arises — are these resolutions binding or what are the consequences if a state violates these resolutions? From an international law perspective, Article 38 of the International Court of Justice (ICJ) Statute spells out that there exist primary and secondary sources of international law. The primary sources are the treaty, customary principle of international law, and general principles of international law. All these laws are binding upon the state parties. Along with these judicial decisions, the writings of highly qualified publicists are considered secondary sources of international law. The G20 summits' resolutions do not fall under any category of the above-mentioned sources. They are neither treaties nor customs nor general principles of international law.
Published in: CNN-News18
To read the full article, please click here.