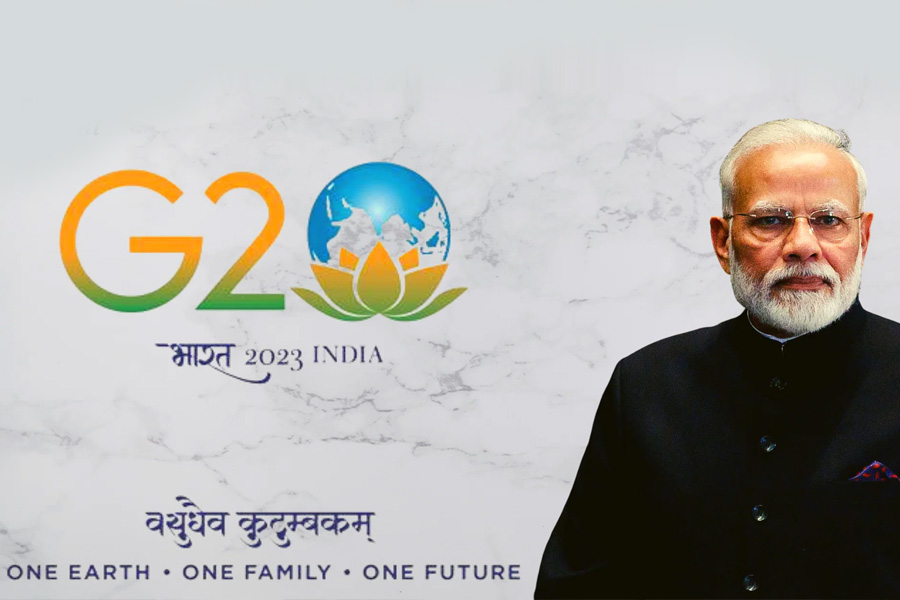 Going forward, the political parties needs to be more careful that internal political issues should not be highlighted while planning such events that are related to foreign policy of the country.
Authors
Abhinav Mehrotra, Assistant Professor, Jindal Global Law School, O.P. Jindal Global University, Sonipat, Haryana, India.
Biswanath Gupta, Associate Professor, Jindal Global Law School, O.P. Jindal Global University, Sonipat, Haryana, India.
Summary
Prime Minister of India recently released the logo, theme, and website of the G20 Summit of 2023. New Delhi will be hosting the G20 summit the next year. The logo contains an image of a lotus and a Rig Veda message "Vasudhaiva Kutumbakam"- One Earth, One Family, and One Future". India assumed the office of the presidency on Dec. 1 of this year for the entire year of 2023. The Summit is scheduled to take place from 9th to 10th september 2023. India invited Bangladesh, Singapore, Spain, and a few other countries to the G20 summit in India.
The release of the logo created a sharp controversy among the political parties in India. Congress alleges that, through the logo, BJP is shamelessly promoting its political symbol that also has a lotus with saffron, green and white colours . Congress general secretary in charge of communications Jairam Ramesh tweeted, "Over 70 years ago, Nehru rejected the proposal to make Congress flag the flag of India. Now, BJP's election symbol has become official logo for India's presidency of G20!"
The questions that have been raised include why and in what conditions, the lotus symbol was used in the G20 logo, Why lotus symbol should be there in the logo? There are other symbols too which include tiger, roaring lion, etc. Why were these symbols not chosen?
On the contrary Prime Minster of India while unveiling the logo says that the lotus is the symbol of hope and may give a new hope to the world which is suffering from economic and political crises at this moment.
"The world is going through the after-effects of a disruptive once-in-a-century pandemic, conflicts, and a lot of economic uncertainty. The symbol of the lotus in the G20 logo is a representation of hope in these times. No matter how adverse the circumstances, the lotus still blooms," PM Modi said.
Published in: The Geopolitics
To read the full article, please click here.