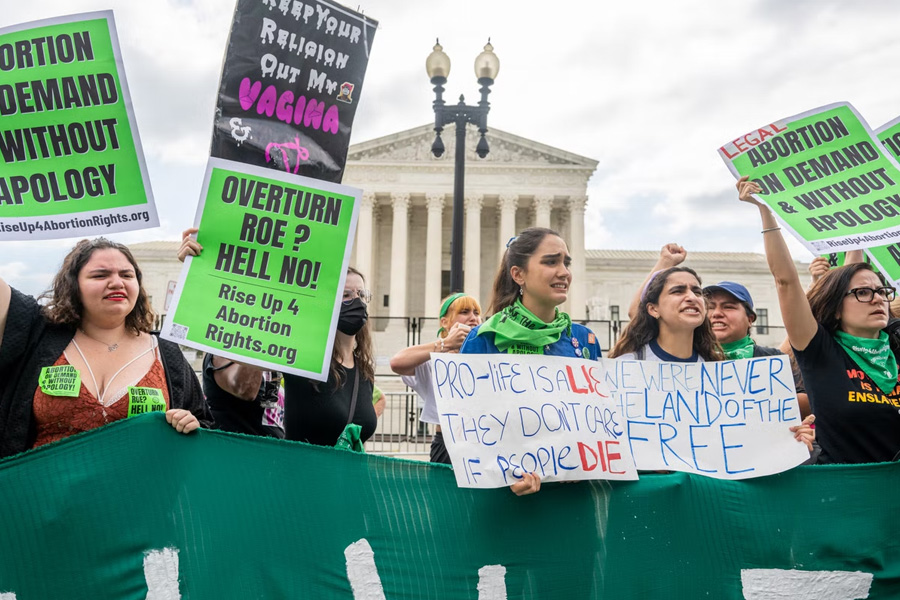 The overturning of Roe signals abdication of judicial responsibility from the highest court of the country in a split opinion which has the potential to not just affect individualised rights, but also to foster a trend amongst courts across the world to make decisions based on prevailing political environments.
Author
Dipika Jain, Professor, Jindal Global Law School, O.P. Jindal Global University, Sonipat, Haryana, India.
Summary
On 24 June 2022, the Supreme Court of the United States (SCOTUS) overturned the landmark Roe v Wade case, which guaranteed abortion as a constitutionally protected right in 1973. The reversal took place by the conservative-majority court in Dobbs v Jackson Women's Health Organization.
SCOTUS held that the Constitution of the United States does not confer a right to abortion, overruling Roe and returning the authority to regulate abortion to "the people and their elected representatives", meaning state authorities. The court found that the right to abortion is not deeply rooted in US history and tradition, and that the right to abortion is not part of a broader entrenched right to autonomy.
In Dobbs, the Court characterised Roe as "egregiously wrong and on a collision course with the Constitution from the day it was decided". The judgment stated that the court's decision in Roe "short-circuited the democratic process" by excluding those who disagreed with the decision, imposing detailed conditions for different stages of pregnancy, similar to a statute or law.
The judgment was delivered by Justice Samuel Alito, joined by Justices Thomas, Kavanaugh and Gorsuch. Only Justices Breyer, Sotomayor and Kagan passed a dissenting opinion. The immediate implication of the majority opinion is that about 26 American states are certain or likely to ban abortions, with 13 states having "trigger bans" that take effect immediately upon the overruling of Roe.
Criminalising abortion is a major legal barrier to safe abortion access, forcing women to resort to risky underground abortion procedures. In the 2016 Mellet v. Ireland decision by the UN Human Rights Committee, the petitioner described the traumatic experience of having to travel out of her country (as abortion was not permitted in Ireland at the time) to access abortion services, and inability to access post-abortion and bereavement counselling.
Criminalising abortion does not decrease the demand for services, but merely forces women to undergo significant burdens to access it.
Published in: The Indian Express
To read the full article, please click here.