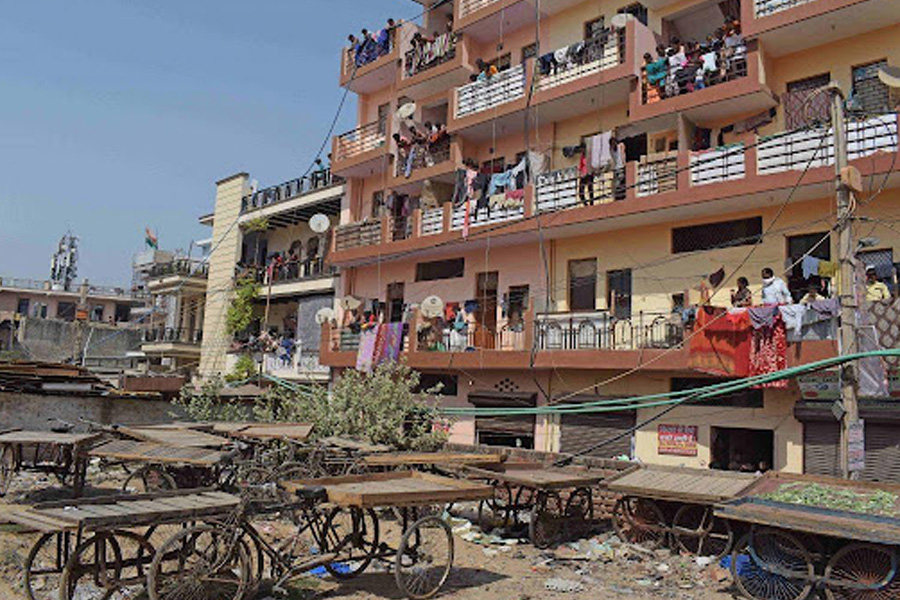 The institutional and social systems that restrict the mobility and prospects of underprivileged people in Kapashera and Narela are complex and intertwined.
Authors
Hima Trisha, Senior Research Analyst and Team (Co)Lead for Visual Storyboards, Centre for New Economics Studies (CNES), O.P. Jindal Global University, Sonipat, Haryana, India.
Deepanshu Mohan, Associate Professor of Economics and Director, Centre for New Economics Studies (CNES), Jindal School of Liberal Arts and Humanities, O.P. Jindal Global University, Sonipat, Haryana, India.
Shubhangi Derhgawen, an independent journalist and a contributing research analyst for CNES.
Jignesh Mistry, Senior Research Analyst with CNES and a member of the Visual Storyboards Team.
Summary
The twin settlements of Kapashera and Narela are two large migrant hubs located in the outskirts of Delhi.
These have become home to thousands of migrants visiting the National Capital Region from across the country. These areas – with large scale semi-formalised settlements – developed from the rapid urbanisation of the Delhi NCR during the early 1990s. The economic opportunities the proximate areas provided for those finding it difficult to secure employment (including in the informal space) near their native villages also added to their popularity.
The workforce in these areas primarily consists of workers from neighbouring states of Madhya Pradesh, Uttar Pradesh, Bihar, and Rajasthan.
The research team at Visual Storyboards, the Centre for New Economics Studies, O.P. Jindal Global University, has conducted extensive ethnographic studies over the last two years within Kapashera and parts of Narela, employing both qualitative and quantitative research methodologies in understanding the social topography, lives and livelihoods of migrant habitats. So how do places like Kapashera and Narela represent themselves as a micro-cosmic reflection of the day-to-day life of a migrant worker in India's paradoxical and dualistic growth story?
This essay provides some observations.
Published in: The Wire
To read the full article, please click here.