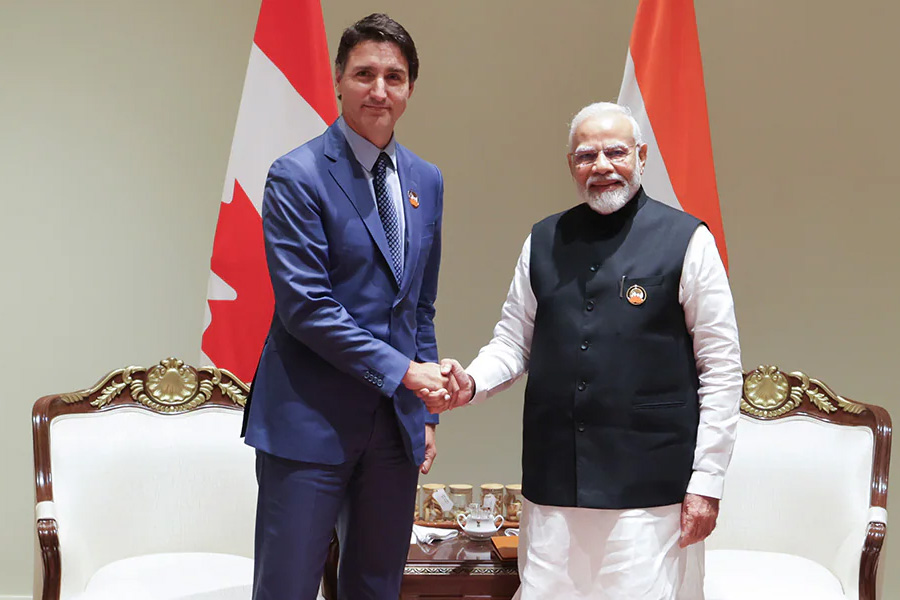 For all the public bonhomie that Western leaders demonstrate when meeting Indian counterparts or speaking of ties with New Delhi, they're only too happy to snoop on their friends. 
Author
Deepanshu Mohan, Associate Professor of Economics and Director, Centre for New Economics Studies (CNES), Jindal School of Liberal Arts and Humanities, O.P. Jindal Global University, Sonipat, Haryana, India.
Summary
Almost a week after Canadian PM Justin Trudeau alleged a possible Indian involvement in the assassination of Sikh separatist Hardeep Singh Nijjar in June, confirmed reports of shared intelligence emerged from the 'Five Eyes' alliance that made Trudeau speak up on the issue in his own Parliament.
The disclosure of a shared intelligence input, with the confirmation coming from the US Ambassador to Canada, brings a larger focus on New Delhi's relations with the West in the coming election year.
Domestic context matters more for Modi and the BJP at this point though. The anti-West, decolonisation sentiment is riding high in India's hyper-nationalist socio-political domestic scenario.
The recently concluded G20 summit was hailed as a success for India's assumed role in 'anchoring' the concerns of the developing Global South.
The ability of New Delhi to get a declaration passed in a highly uncertain, multi-polar global power dynamics – while getting China and Russia on board – strengthened India's case as a strategically important actor that can ally with the West and members in the East too.
Published in: The Quint
To read the full article, please click here.