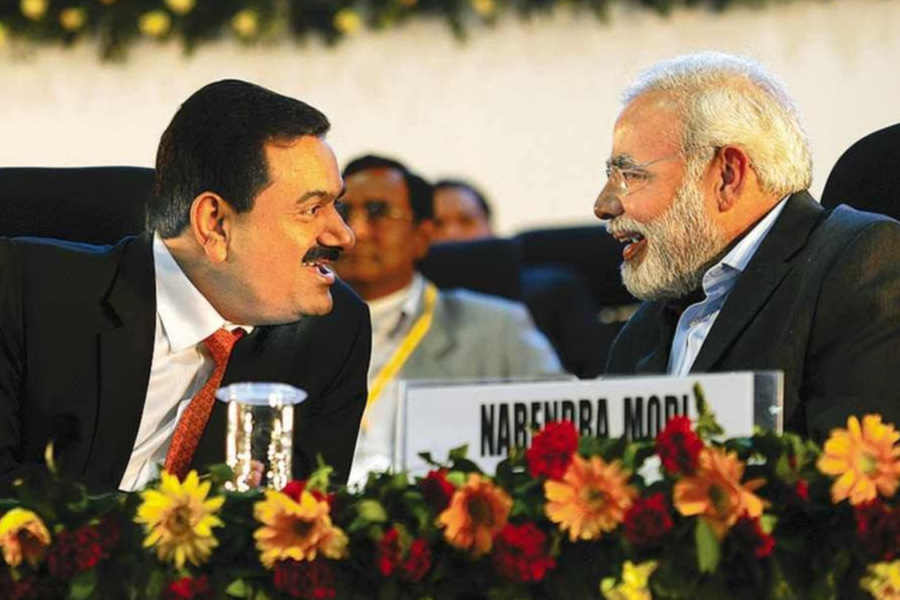 In New India's state-big business compact, the extent to which big capital firms like Adani's are exposed to national asset classes, financed/depended on the exchequer (or citizen tax money) requires greater scrutiny.
Author
Deepanshu Mohan, Associate Professor of Economics and Director, Centre for New Economics Studies (CNES), Jindal School of Liberal Arts and Humanities, O.P. Jindal Global University, Sonipat, Haryana, India.
Summary
A recent article by The Guardian has accused associates of the Adani family spending years discreetly acquiring stock in the Adani Group's own companies during its meteoric rise to become one of India's largest and most powerful businesses.
New documents obtained by the Organised Crime and Corruption Reporting Project (OCCRP), and shared with Guardian and the Financial Times, reveal for the first time "the details of an undisclosed and complex offshore operation in Mauritius – seemingly controlled by Adani associates – that was allegedly used to support the share prices of its group of companies from 2013 to 2018. Up until now, this offshore network had remained impenetrable".
The nature of widespread attention on Adani's financial dealing evoked global interest since the expose done by the Hindenburg Report accusing the Adani Enterprises of stock manipulation and more. While the mainstream media has remained largely silent on the allegations on Adani's manipulative dealings and off-shore operations, the oligarchic rise of the firm-and its network across sectors in India and outside, provides a telling tale about the 'volatile' state of the relationship between big private capital and the Modi government.
Roughly two years ago, this author explained how India's stock market performance, at a macro-level, was witnessing signs of a wild west phenomenon with a range of IPOs or initial public offerings (from Paytm to Zomato) in the fintech space busting flat. Profits were soaring high for a few firms while others, despite low earning, were aiming big in raising cash through IPO's.
Published in: The Wire
To read the full article, please click here.