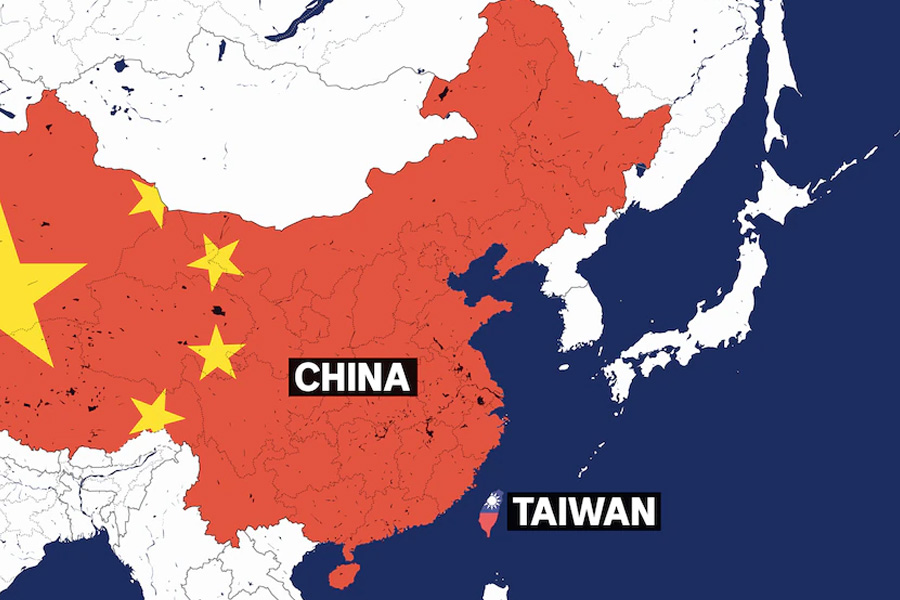 China has claimed the whole of Taiwan to be its territory since the ancient ages, but in contrast, the only time it could control part of it was during the Qing Empire in the 17th century, says the author.
Author
Manoj Kumar Panigrahi, Assistant Professor, Jindal School of International Affairs, O.P. Jindal Global University, Sonipat, Haryana, India. 
Summary
2 August 2022 was a special day for flight trackers enthusiasts worldwide. SPAR19 flight became the most tracked flight in the world. More than 24 lakh people have been tracking it since it took off from Kuala Lumpur at 1542h local time, heading to Taipei. It was not just another flight; it had Speaker of the US House of Representative Nancy Pelosi in it along with her delegation.
After putting much suspense on the backbench and ignoring a constant warning by China to "pay the price", Pelosi landed in Taipei, Taiwan, on 2 August 2022. Pelosi had put her thoughts in an opinion piece with the Washington Post on the reason for travelling to Taiwan. She reiterated the USA's commitment to democracy and the freedom of all to be respected and called Taiwan "an island of resilience".
In response to Pelosi's visit, Beijing is furious, as always with earlier visits of foreign leaders and delegations to Taiwan. Economically it announced a ban of over 2066 products by over 100 Taiwanese exporters.
Such economic response is not new to China's behaviour toward those countries and organisations which do not follow its instructions. In March 2021, Australian wine exporters saw a tariff of 116-218% on their products to China, which effectively shut the doors to their most prominent market, scrambling to find other markets.
China's immediate actionable military response was to announce the launch of live fire drills around Taiwan from 1200h August 4 to 1200 on August 7 (Beijing Time). In addition, there was an incursion of 21 fighter planes by the People's Liberation Army Airforce (PLAAF), which crossed Taiwan's Air Defence Identification Zone (ADIZ).
Such flights have been based on making the Taiwanese defence "tired" and "test the response" of the ROC Airforce. As per the data collected from the Ministry of National Defense, Republic of China (ROC), and other reports, there has been a rising number of ADIZ incursions by the PLAAF; from August 2015 to December 2017, it was 26, the year 2018 it was 638, for 2019 it was 675, 380 for the year 2020, for 2021 it was 969, and it was 370 until May 6, 2022.
Published in: The Pulse
To read the full article, please click here.