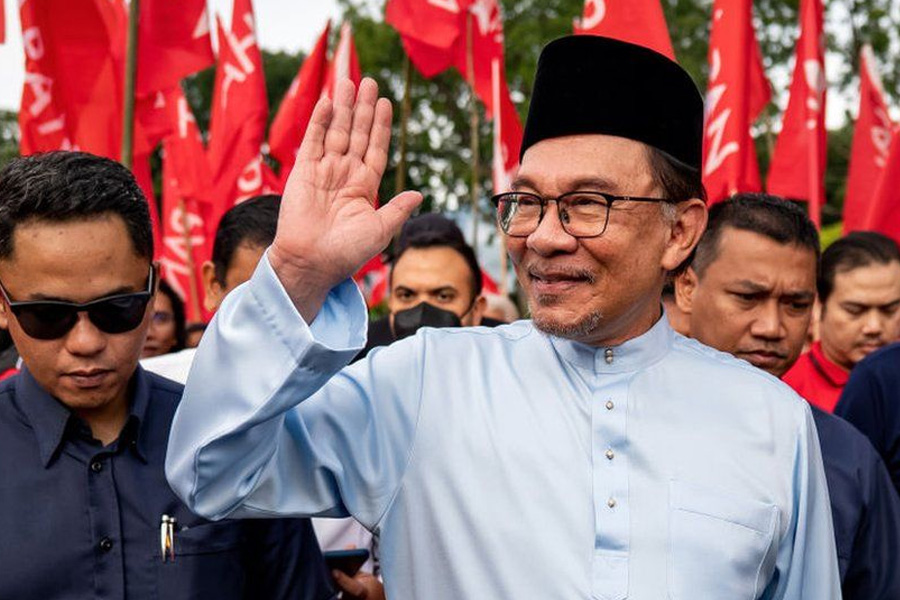 The issues of race, religion, marginalisation, corruption and confidence in the elected government remain thorny issues in Malaysia.
Author
Sriparna Pathak, Associate Professor, Jindal School of International Affairs, O.P. Jindal Global University, Sonipat, Haryana, India.
Summary
The elimination of the distinctions based on race, colour, creed, and gender has been a long-held dream of the proponents of a free world devoid of lines of differentiations between humans. However, the return of inward-looking politics across several quarters of the world has dealt a severe blow to believers of globalisation's abilities to eliminate divisiveness. The case of Malaysia, which is a multi-ethnic, multiracial and multicultural country, with people of various origins including Malays, Indians and Chinese becomes pertinent in this context. On November 19th, Malaysia held its 15th general elections, and on November 24, long-time opposition leader Anwar Ibrahim was sworn in as Malaysia's tenth prime minister (PM).
Anwar has previously served as deputy prime minister, has served two prison sentences and spent years in the opposition. His Pakatan Harapan (PH) coalition won 82 of the 222 seats in the parliament. Before the election, Anwar had stated that if elected. He would emphasise governance and anti-corruption and rid Malaysia of racism and religious bigotry. After being sworn in on November 24, he promised to rule for all Malaysian, and added that no Malaysian, irrespective of race or religion should be left to feel left out or marginalised.
A day later, at a press conference, Anwar stated that the first step of the new government should be to restore the confidence of the people so that they do not see ministers and leaders regardless of political party and religion who think only about salaries, contracts and shares. He also has refused to take a salary as a PM. He also stated that his primary focus would be on the cost of living, given Malaysia's stagnating economy and the polarised landscape.
As clear from the statements Anwar made, immediately post his election, the issues of race, religion, marginalisation, corruption and confidence in the elected government remain thorny issues in Malaysia. The issue of political stability remains a perpetual one for the country, given the fact that since 2018, Malaysia saw three different administrations and three prime ministers! The PH coalition government had previously collapsed in 2020, and the earlier defeated United Malays National Organization (UNMO) had vaulted back to power with an unsteady coalition government.
Published in: Hindustan Times
To read the full article, please click here.