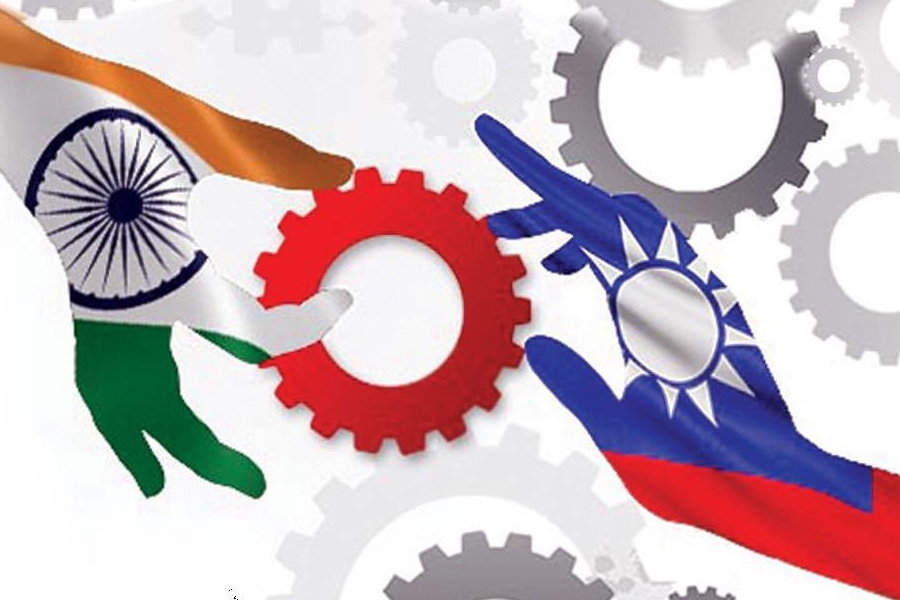 This paper seeks to analyse the economic initiatives that have been undertaken so far in order to understand where economic ties between India and Taiwan are headed.
Authors
Sriparna Pathak, Associate Professor, Jindal School of International Affairs, O.P. Jindal Global University, Sonipat, Haryana, India.
Obja Borah Hazarika, Assistant Professor, Dibrugarh University, Assam, India.
Summary
Globalisation and the associated flow of capital, services, goods and technologies have led to greater economic integration across the world. The People's Republic of China (PRC) which is known as the global manufacturing platform of the world has leveraged these flows to its advantage, to build itself as an important pillar of the international system. China's economic "miracle" has been a subject of several scholarly debates. However, what has not received as much attention as the "miracle" is the role of Taiwan in enabling China to emerge as a manufacturing platform for the world.
After the reforms and opening up of 1978, and after Deng Xiaoping's southern tour in particular which led to more special economic zones (SEZs) becoming functional in the coastal regions of China, a massive influx of foreign investment in labour-intensive factories and industries, particularly from Taiwan, Hong Kong and the overseas Chinese communities, was witnessed. This influx brought with it large scale employment opportunities, in addition to bringing in new technologies and managerial know-how.
The increase in Foreign Direct Investment (FDI) also resulted in a substantial increase in joint ventures with foreigners and wholly owned enterprises. China's southern region has performed better than the others, particularly in terms of manufacturing output precisely because of its location adjoining Taiwan and Hong Kong, which enabled it with large volumes of FDI inflows.
Over the decades, the Taiwanese economy has become deeply integrated with that of China's. In fact, China is Taiwan's largest trade partner, absorbing about 30 per cent of Taiwan's exports by value. (Quartz, 16 December 2016) However, as economic growth slows in China with the onset and progression of the new normal, it becomes imperative for Taiwan to look for alternatives. India, which has announced its "Make in India" campaign, could become a lucrative destination for investment from Taiwan. Bilateral trade between the two sides has grown nearly fivefold from USD 1.19 billion in 2001 to more than USD 5 billion in 2016.
By the end of 2016, around 90 Taiwanese companies had set up operations in India, and the total amount invested stood at USD 1.4 billion in the field of information and communication technology, medical devices, automobile components, machinery, steel, electronics, construction, engineering, financial services, etc. (Taipei Economic and Cultural Center in India, 2016) Despite the progress made, there is a lot of economic scope that still remains in furthering ties between India and Taiwan.
This paper seeks to analyse the economic initiatives that have been undertaken so far in order to understand where economic ties between India and Taiwan are headed. The paper also looks at the feasibility of a free trade agreement between the two sides. Beyond trade in goods and services, the paper will also look at the issue of Taiwanese investment in India.
The complementarities between the Act East Policy and the New Southbound policy also form an important section of this paper. The sources of data for this work are Bureau of Foreign Trade (Taiwan), Export Import Bank (India) and the National Bureau of Statistics (People's Republic of China), besides secondary sources.
Published in: Contemporary Chinese Political Economy and Strategic Relations: An International Journal
To read the full article, please click here.