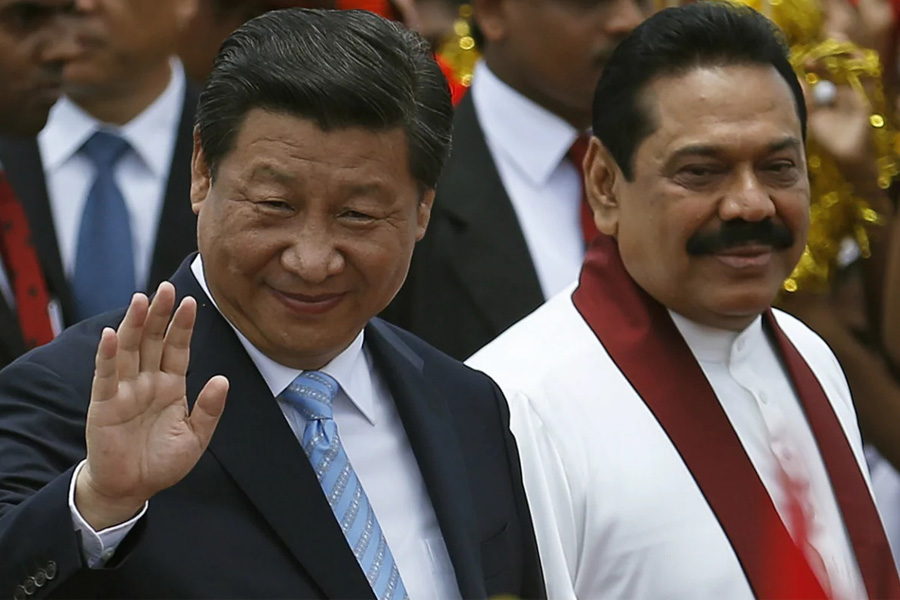 The Sri Lankan situation highlights that China is 'generally' not concerned about the domestic situations in other nations and it is primarily concerned about gaining as much as it can in exchange for the loans.
Author
Gunjan Singh, Assistant Professor, Jindal Global Law School, O.P. Jindal Global University, Sonipat, Haryana, India.
Summary
Sri Lanka a tiny island country in the Indian Ocean has become an example of what Chinese investments can achieve. In the last two decades Sri Lanka has received around 15 billion in investments from China, making it one of the largest investors in the island nation. Sri Lanka has also joined the Chinese Belt and Road Initiative (BRI) launched by President Xi Jinping in 2013.
The major wake up call to these investments came when Sri Lanka was unable to repay the loans and it had to lease out the Hambantota port to China for 99 years. There are reports which suggest that this can be extended by another 99 years. Such an outcome gave further strength to argument of 'debt trap' which accompany the Chinese loans and investments.
The year 2022 has further complicated the situation in Sri Lanka. It defaulted on its foreign loan repayments which is the result of the ongoing economic crisis. There are massive power shortages, and to add to the woes the people are suffering from food scarcity, medicines and also fuels.
Inflation is at all-time high, and the prices of essentials have been rising. On April 1, 2022, Sri Lanka President Rajapaksha declared a state emergency only to be forced to withdraw it after massive protests from citizens.
Though, the ongoing crisis can be attributed to the domestic tax cuts and slump due to the Covid 19 pandemic. Sri Lankan economy is heavily depended on tourism and the Covid 19 pandemic has hit it hard.
With almost no revenues coming in through tourism the Sri Lanka economy has struggled to survive. Reports suggest that Sri Lanka has asked IMF for a bailout 16 times since independence. The obvious path from here is that Sri Lanka is in need of another bailout.
Published in: Vivekananda International Foundation
To read the full article, please click here.