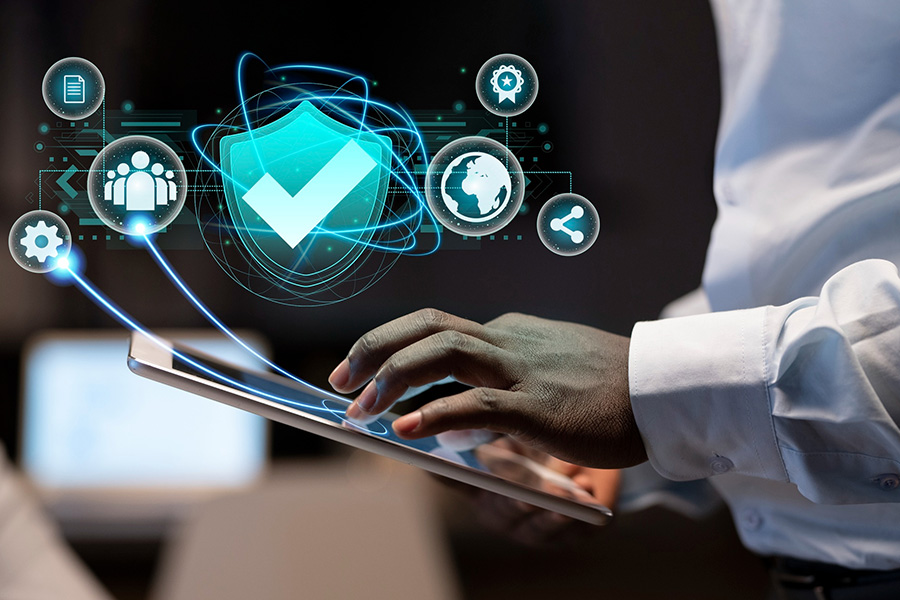 To counter and effectively redress cybersecurity threats, lawyers and law firms need to be educated to create a "security-aware culture" and to seek assistance when needed.
Authors
Nikhil Naren, Assistant Professor, Jindal Global Law School, O.P. Jindal Global University, Sonipat, Haryana, India.
Summary
The Legal Technology industry (LegalTech) was valued at $27.6 Billion in 2021 and is estimated to grow at an exceptional pace with a CAGR of 8.9% to reach US$ 69.7 Billion in 2032. Statistics show that the market revenue of Legal Tech would grow significantly in the US and Europe and would go slightly downhill in APAC countries. In this article, I discuss the possible challenges the Legal Tech sector faces.
Technological advancements are influencing various sectors of the economy, and thus, it has become imperative for every industry to acclimatise itself to this revolution. However, the legal industry has been opposed to such changes. Legal technology is steadily taking shape and has found its ground in India. Regardless, there is hesitation among legal professionals towards the adoption of such tools and techniques, which might stray away from their archaic methods. The reasons behind such an aversion are twofold –challenges faced at the manufacturing level and uneasiness of the end-users to adopt such technologies. The revolutionising of LegalTech must not only remain about the manufacturing of new age systems but also the implementation of such systems, which gives effect to its industrial applicability.
According to a report released by Legatics, while 95% of trainees and associates and 75% of the partners of the law firms indicated a positive approach and realisation of the importance of LegalTech for the future of their law firms, it was also observed that the very same professionals were apprehensive and did not seek to work more innovatively in their day-to-day practice. This observation takes us to our first barrier- the lack of conviction in using LegalTech, driven by the thought that one could not prioritise the time invested in learning these new working methods against chargeable working hours.
Published in: The New Indian Express
To read the full article, please click here.