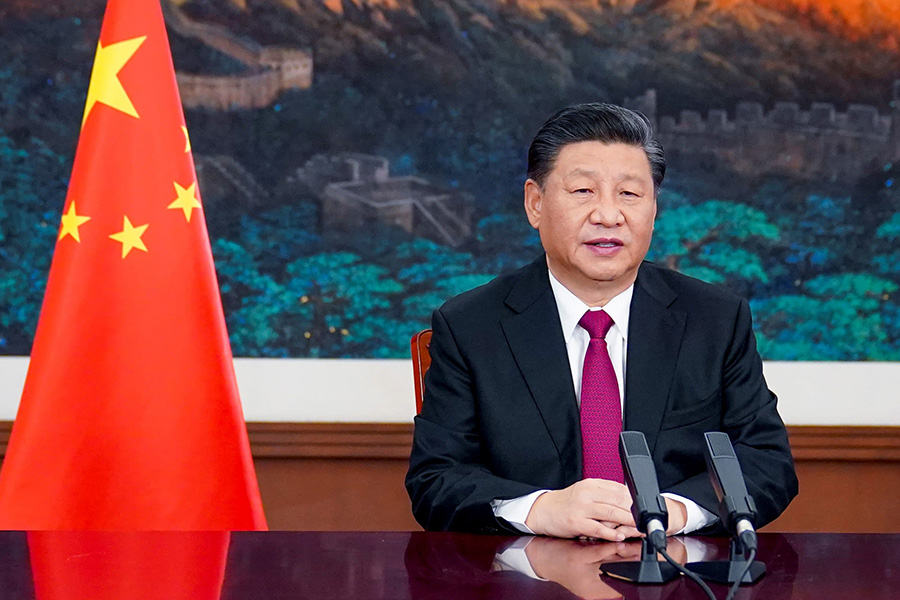 Xi's vow to "accelerate the building of a world-class" military and his demonstrated readiness to apply coercive force to impose China's will on adversaries are alarming.
Author
Sreeram Chaulia, Professor and Dean, Jindal School of International Affairs (JSIA), O.P. Jindal Global University, Sonipat, Haryana.
Summary
The 20th Congress of the Chinese Communist Party (CCP) is a tightly scripted gathering to anoint President Xi Jinping for a precedent-breaking third term as general secretary, institutionalising his totalitarian rule. The twice-a-decade event has been dressed up to look like a consultative assembly, representing the will of China's 1.4 billion people. But it is actually a rubber stamp exercise to ensure that the concentration of power in Xi's hands is complete.
Since his advent in 2012, Xi has stamped out dissent with systematic ruthlessness, reminiscent of his role model Mao Zedong. Xi's series of "strike hard" campaigns were couched as reforms to clean up the governance system, but they enabled him to become "core leaders" with no challengers.
Published in: Hindustan Times
To read the full article, please click here.