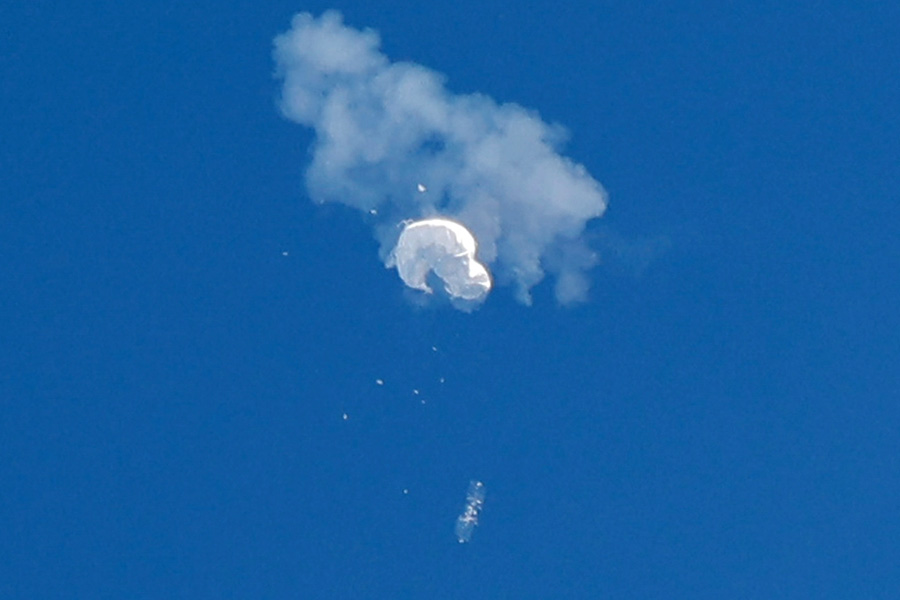 The usage of a balloon always allows room for the excuse that the balloon deviated from its intended path owing to winds.
Author
Sriparna Pathak, Associate Professor, Jindal School of International Affairs, O.P. Jindal Global University, Sonipat, Haryana, India.
Summary
The recent spotting of a Chinese high-altitude surveillance balloon over the continental United States led to further strains in the already difficult bilateral relations between the U.S. and China, as Washington announced the cancellation of U.S. Secretary of State, Antony Blinken's visit to Beijing. Pentagon press secretary Brig Gen Patrick Ryder had stated that the balloon was travelling at an altitude well above commercial air traffic and did not present a military or physical threat to people on the ground. However, the cancellation of Blinken's visit shows the gravity of the situation.
On its part, the Chinese government stated that the balloon was merely a weather instrument that had accidentally strayed into U.S. airspace and that the vehicle had limited steering capabilities and deviated from its planned course owing to winds. A day after the Chinese spy balloon was detected in the U.S. airspace, another similar balloon was detected flying over Latin America. Pentagon press secretary Brig Gen Patrick Ryder stated that defense officials were assessing the second balloon. On 6 January this year, a similar balloon was spotted over Port Blair in India. While the origins of the balloons remained a mystery, it was the same type of reconnaissance balloon as has been spotted over the U.S. and Latin America.
The question that does arise in this context is why would China or any other country use a flying object to spy in this age of ultra-advanced satellites? For starters, the usage of a balloon always allows room for the excuse that the balloon deviated from its intended path owing to winds! In this context, what also becomes pertinent, is to understand the importance of surveillance for China.
While it was not a spy balloon in December last year, China did use its spy ship Yuan Wang 5, fitted with several tracking and surveillance devices, which entered into the Indian Ocean region, ahead of India's plan for a test firing of a long-range ballistic missile in the Bay of Bengal.
In the context of the usage of spy ships, a few other examples include those from July 2018 when a Chinese navy spy ship entered Japanese territorial waters for the first time in over a decade, while tailing two Indian naval ships during the trilateral Malabar naval exercises between India, Japan and the U.S. Japanese P-3C patrol aircraft spotted the Dongdiao class intelligence vessel sailing in Japanese territorial waters to the west of Kuchinoerabu Island.
Published in: The Daily Guardian
To read the full article, please click here.