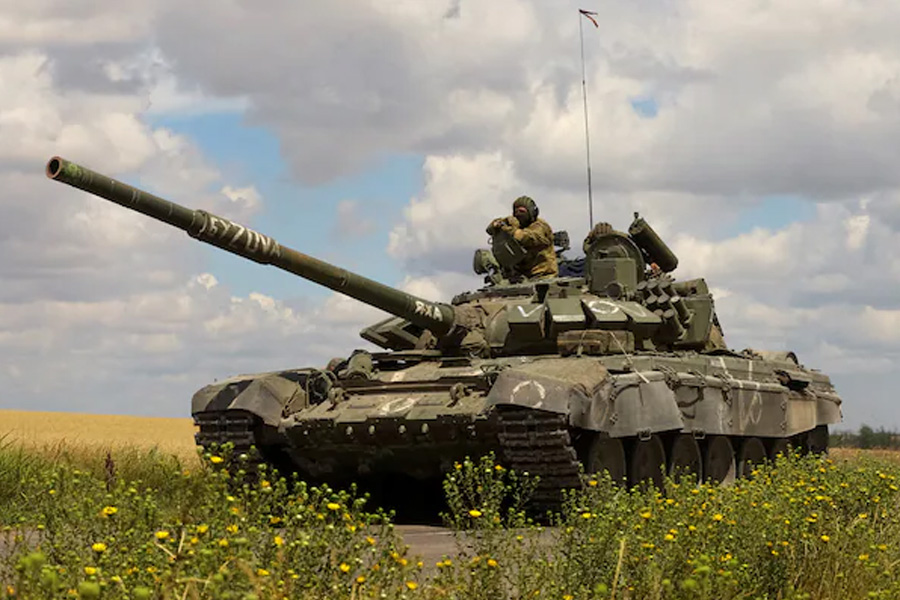 While other former USSR republics have already joined Nato without any threat of Russian invasion, the exception in case of Ukraine may be its geostrategic position, grains, minerals, and hydrocarbons, say the authors.
Authors
Abhiroop Chowdhury, Professor, Jindal School of Environment and Sustainability, O.P. Jindal Global University, Sonipat, Haryana, India.
Armin Rosencranz, Professor, Jindal School of Environment & Sustainability, O.P. Jindal Global University, Sonipat, Haryana, India.
Summary
Amidst the ongoing invasion and meltdown of governmental structures in Ukraine's capital, Kiev, we need to look at the reasons behind this crisis. Russia's imperialism seems to be at war with democracy in Ukraine. But this battle has waged for long. With the conclusion of World War II, a new geopolitical order was established in Europe and the world.
The United Nations was created to resolve conflicts between sovereign states through use of soft power. But post-World War II, the world was divided into two ideological camps. The USA championed rising democracies while the Union of Soviet Socialist Republics (USSR) supported several left-wing dictatorships.
To counter the threat of communism and the USSR's influence, the North Atlantic Treaty Organization (Nato) was created in 1949. The USSR continued with its arms and space race, technology and manufacturing race with its socialist ideals pitched against the west, but eventually, the economy gave in and Michael Gorbachev decided during the late 1980s to open up the socialist regime with his policies of 'Perestroika' and 'Glasnost'. But three republics revolted and signed their exit from the USSR at a famous meeting in a forest lodge in the last of Europe's pristine forests, in Belarus. These three were the republics of Russia led at that time by President Boris Yeltsin, Ukraine, and Belarus.
Others followed and the USSR imploded very quickly, with the resignation of Michael Gorbachev on 25 December 1991, the last President and leader of the USSR. With the end of what is called the 'cold war', the presence and utility of Nato immediately came into question. Instead of being dismantled, it continued to bring former USSR allies and republics into its fold.
Published in: The Statesman
To read the full article, please click here.