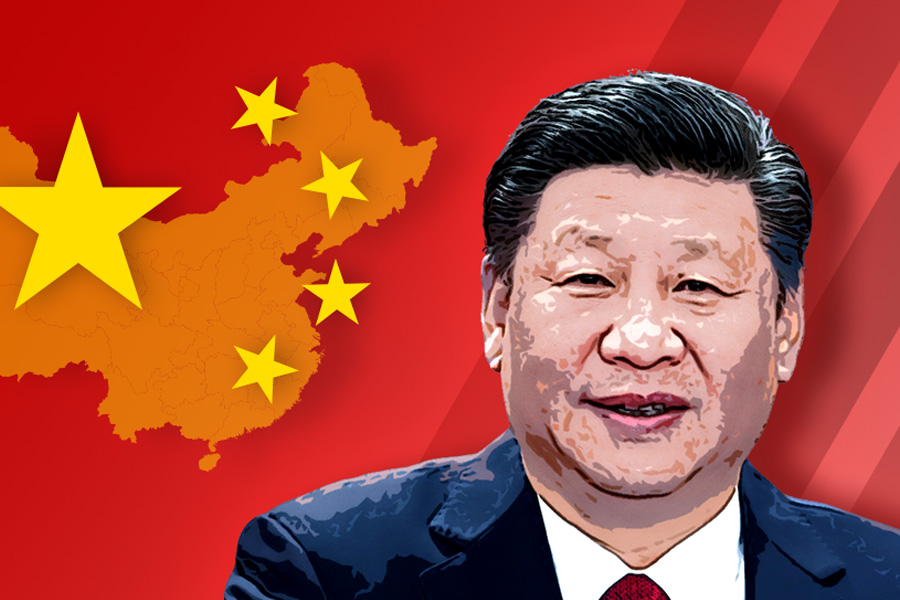 In his third term as the general secretary, Xi Jinping would be leading a vastly different China compared to what he started off with in 2012.
Author
Avinash Godbole, Associate Professor and Assistant Dean, Jindal School of Liberal Arts and Humanities, O.P. Jindal Global University, Sonipat, Haryana, India.
Summary
The People's Republic of China evokes a mix of awe, anger and caution, across the world. It is either thought of as an authoritarian, repressive, non-democratic and national-chauvinist party-state or as a model of rapid development, seen through its clean and wide roads, gigantic development projects, high-speed railways and other technological achievements, or its rise as a major power. The driving force behind all of this is the Communist Party of China (CPC), which will hold its 20th national congress, usually referred to as the party congress, beginning on October 16.
At the end of the party congress, Xi Jinping will walk down as the general secretary of the party for an unprecedented third time. He will be accompanied by six other members of the Politburo Standing Committee (PBSC). This will be one of the two major events marking the change of leadership in China — sometime in March next year, China's government leadership will also change at the National People's Congress (NPC). Then, in all likelihood, China will have a new premier while the president will remain the same.
Between 2017, when the last party congress took place, and now, a lot has changed inside China and its relations with the world. In this context, what happens during the party congress becomes highly significant as it will reflect China's self-perception and its aspirations as a major power. For the CPC, the party congress is a place to not only shuffle its leadership, but also to review its work since the previous congress and set the tone for the next five years. This is presented through a report by the general secretary. In 2017, Xi's speech lasted close to three and half hours and one can expect it to be more or less the same this time around as well. In 2017, the speech centred around the themes of "the Chinese Dream", the rejuvenation of the Chinese nation. The second theme was of increasing China's role in innovation. The third was the presentation of the new principal contradiction in China, which focused on addressing inequality and other quality of life issues in China.
Published in: The Indian Express
To read the full article, please click here.