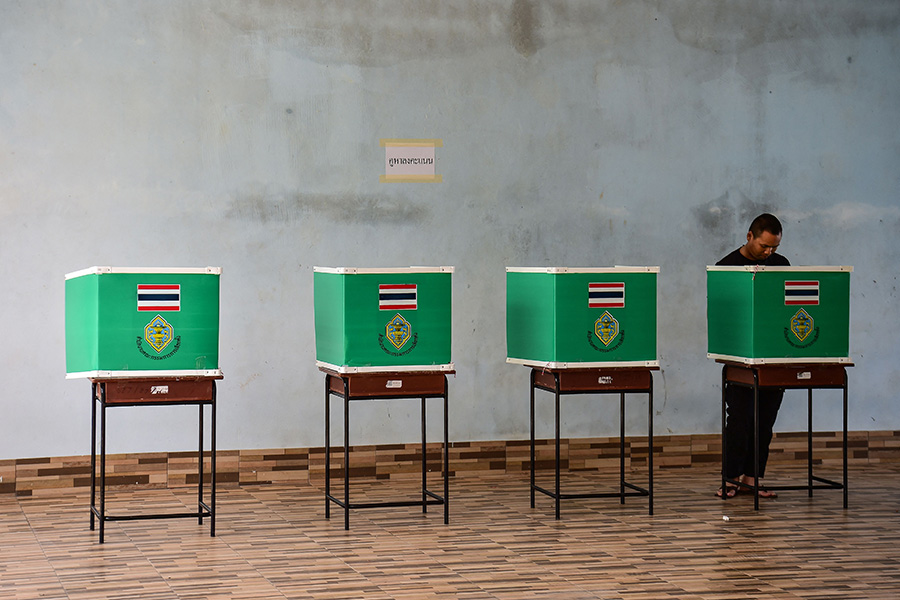 The results highlight how globally younger voters are willing to experiment and are disenchanted with traditional political parties.
Author
Tridivesh Singh Maini, Assistant Professor, Jindal School of International Affairs, O.P. Jindal Global University, Sonipat, Haryana, India.
Summary
The results of May 14 Thailand general elections are important for several reasons. The Move Forward Party (MFP) which has secured maximum seats has promised a radical overhaul of the system. It also sought to challenge the military's domination of the country's politics. The MFP secured 152 seats and emerged as the single largest party in the House of Representatives. It is likely to form a coalition with Pheu Thai Party (PTP), led by Paetongtarn Shinawatra and some smaller parties. The MFP is the de-facto successor to the Future Forward Party (FFP) which was dissolved in 2020.
The rise of the MFP in Thailand underscores the growing impatience in young voters for greater transparency and freedoms. For very long, it was believed that ASEAN countries such as Indonesia and Malaysia which are democracies have not progressed due to instability, while Singapore a de-facto one party system, run by the People's Action Party (PAP), had performed much better economically (Singapore's per capita in 2022 was $82,000 in 2022).
Singapore has also witnessed a rise in the number of seats and vote share of the Workers' Party, a left of centre political outfit in the 2020 elections. While PAP had won the 2020 election comfortably, the number of seats secured by the Workers' Party rose from 6 to 10. The Workers' Party has been seeking greater transparency and a more inclusive economic agenda.
Published in: DNA
To read the full article, please click here.