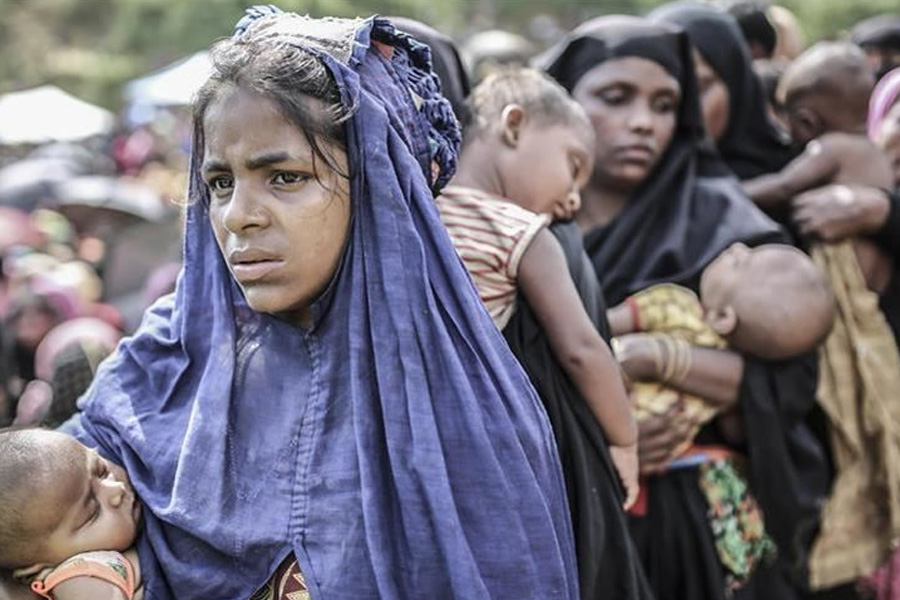 The Rohingyas have been gradually marginalised and excluded through the changing of the Constitutions of Myanmar.
Authors
Abhinav Mehrotra, Assistant Professor, Jindal Global Law School, O.P. Jindal Global University, Sonipat, Haryana, India.
Biswanath Gupta, Associate Professor, Jindal Global Law School, O.P. Jindal Global University, Sonipat, Haryana, India.
Summary
The World Food Programme has recently announced a cut in the reduction of allocation of money for food from $12 dollar to $10 in February 2023. The overall decline is 17 per cent of the entire money. The United Nations also declared that, unless there is a further supply of funds, three will be more cut in the programme.
The Rohingyas faced persecution in Myanmar exactly six years back when nearly 700,000 Rohingya fled to Bangladesh by mid-August 2018 after a clearance operation carried out by the Myanmar military on 25 August 2017 and they crossed the border to take shelter in Bangladesh.
Being a mid-level income country, Bangladesh urged for help from the international community. This influx of Rohingyas inside Bangladesh has created different financial issues.
There are many studies that have shown that the Rohingya refugee camps are suffering from various issues such as food crises, health, and medical facilities. In light of all these hardships, the cut of funding by the World Food Programme will have a serious effect on Bangladesh.
Human rights activists already voiced against the cut of funds by the World Food Program and appealed to the authorities to reconsider their decision. In this light, there arise questions regarding the significance of the World Food Programme (WFP), who really are the Rohingyas, the historical significance of the Rohingyas, and the possible way forward.
Published in: Firstpost
To read the full article, please click here.