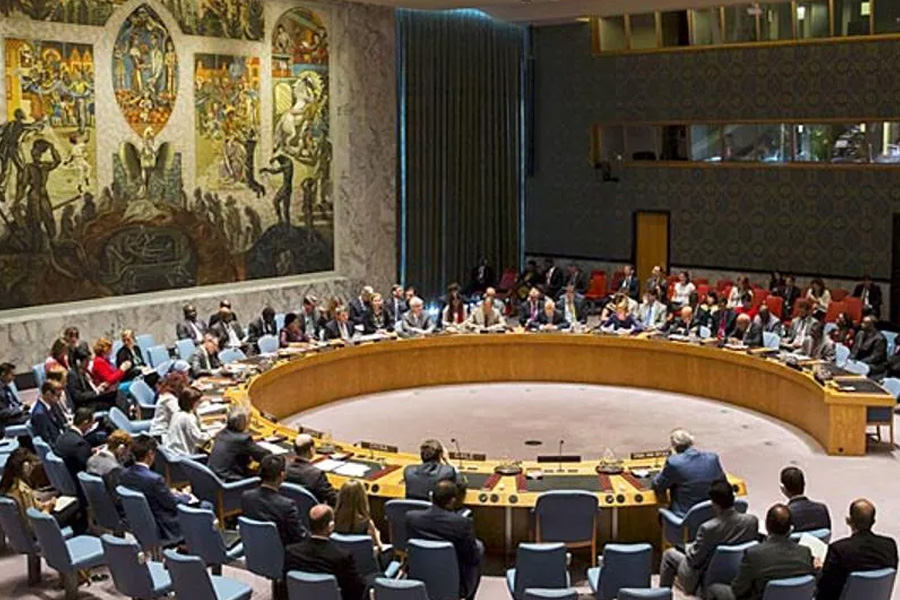 What India as a member state must do is use the long tradition of its civilisation, its history and contributions towards the UN system, and its growing stature in the emerging world order to its advantage for its claim towards permanent membership.
Authors
Abhinav Mehrotra, Assistant Professor, Jindal Global Law School, O.P. Jindal Global University, Sonipat, Haryana, India.
Biswanath Gupta, Associate Professor, Jindal Global Law School, O.P. Jindal Global University, Sonipat, Haryana, India.
Summary
The recent visit of the President of the United Nations General Assembly (UNGA), Csaba Korosi, has brought back the debate surrounding India's permanent membership in the Security Council. He was on a state visit to India from 28 to 31 January 2023. As the issue of permanent membership is political as well as legal, there is a need to understand how the UNGA functions vis-a-vis the UN Security Council reforms, at the same time, how exactly the use of veto has been misused and what is the possible way forward towards India's claim to permanent membership.
Since the UN possesses an international legal personality and has the capacity to perform legal acts as substantiated by various provisions under the UN Charter, its organs are given the power to take decisions on a wide range of matters that results in various legal consequences for members. The UNGA, the UNSC, and the International Court of Justice (ICJ) can make binding decisions on the questions of their internal procedure. In this light, the UNGA has certain powers of decisions in the election of members of other organs.
In practice, the UNGA on the recommendation of the UNSC, can take legally binding decisions on the admission of new members, recommendations, and suspend or expel a member. While these recommendations are not legally binding, they may have important legal consequences for members and in any case, are not lightly disregarded. The reform of the United Nations is possible only through the amendment of the treaty of the UN Charter. Therefore, the charter must follow the entire mechanism for amendment.
Published in: CNN-News18
To read the full article, please click here.