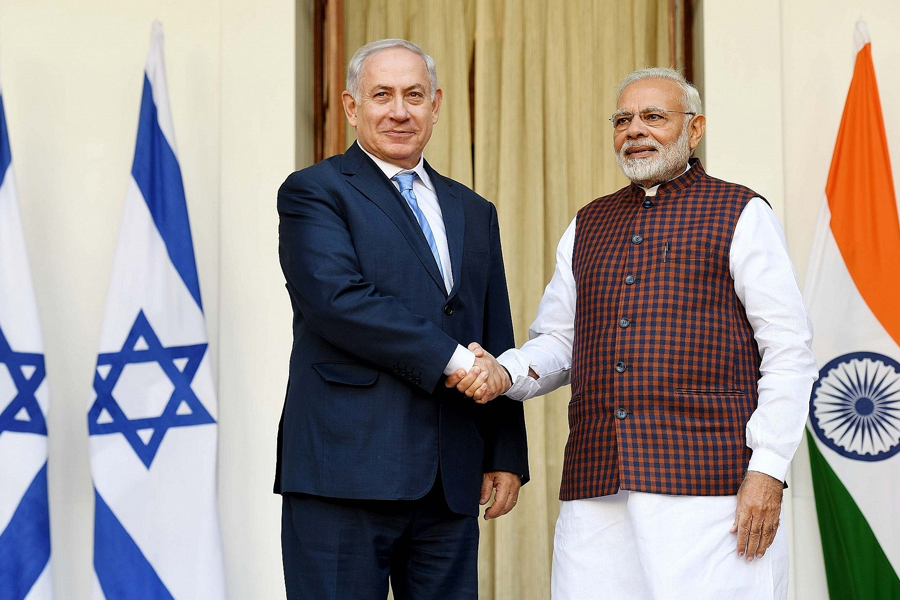 Today, for New Delhi, there is much more to Israel than just transactional strategic ties.
Author
Khinvraj Jangid, Associate Professor & Director of Jindal Center for Israel Studies, Jindal School of International Affairs, O.P. Jindal Global University, Sonipat, Haryana, India.
Summary
Democracy is a rare reality when it comes to the countries of Asia and Africa. Only two multiparty parliamentarian democracies have done well in Asia – India and Israel – since World War II. Israel was established in 1948 and India became an independent nation in 1947. They have both completed 75 years of an extraordinary political journey as parliamentary democracies that have given freedom to the press and have a robust civil society comprising multireligious and ethnically diverse communities, besides being economically prosperous modern States. Their internal struggles are alike as well — between people with religious worldviews and those influenced by Western modernity and desire that the State and laws be rational, secular, and liberal.
Populist and majoritarian leaders emerged in both nations around the same decade—early 1990s—and now, they fear a weakening of democracy. Due to these and many more similarities, Israel can be seen as a sister democracy of India.
Many Indian leaders and intellectuals like Jayaprakash Narayan or JP, Ashok Mehta, Vinoba Bhave, Narayan Desai, Acharya Kripalani, and ML Sondhi were inspired by the fact that Israel was a democracy and adopted socialism. VD Savarkar and some Hindu nationalists admired that Israel declared itself a Jewish State. They were critical of Jawaharlal Nehru's diplomatic boycott of Israel under pressure from the Arab States. Israeli leaders and intellectuals, including primary founder David Ben-Gurion, Moshe Sharett, Martin Buber, and Hermann Kallenbach, were deeply fond of India.
Published in: The Print
To read the full article, please click here.