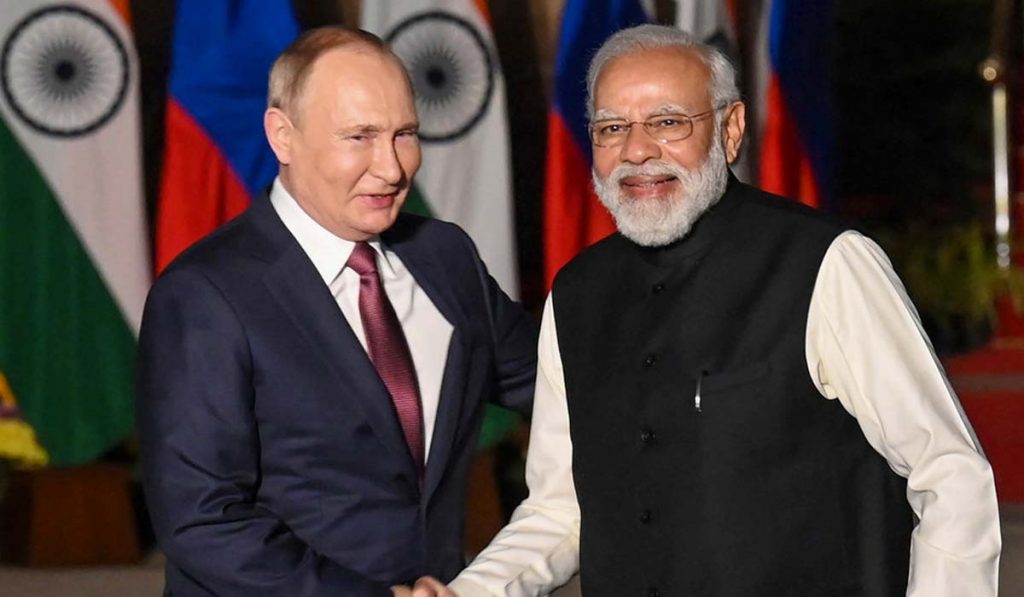 The pragmatic deals that India and Russia keep churning out year after year are intended to ultimately add up to usher in a genuinely multipolar order in which there is balance of power in key regions of the world, says the author.
Author
Sreeram Chaulia, Professor and Dean, Jindal School of International Affairs (JSIA), O.P. Jindal Global University, Sonipat, Haryana.
Summary
Monday's (December 6th) India-Russia summit, which resulted in the signing of 28 agreements, has left no doubt that, for New Delhi, Moscow is as important as any of its key partners in the West, Asia or Oceania.
The visit of Russian President Vladimir Putin to India on December 6 for the 21st annual bilateral summit was only his second overseas trip since the coronavirus pandemic halted in-person diplomatic travel. Indian Prime Minister Narendra Modi acknowledged the significance of Putin's choice, saying, "Your love towards India is evident."
While close relations between Moscow and New Delhi go back several decades, and the two countries' leaders have met regularly to promote their "special and privileged strategic partnership," the novelty this time was that the Russian Foreign and Defence Ministers Sergey Lavrov and Sergey Shoigu were also present in the Indian capital to meet their Indian counterparts in the new format of a '2+2' dialogue.
The fact that India had engaged in 2+2-level talks only with the United States, Japan and Australia prior to Russia left little doubt that, for New Delhi, Moscow remains no less important than any of its Western partners or their allies in Asia and Oceania.
A sharp-edged partnership
Modi's comment that the 2+2 was an innovation for "practical cooperation" with Russia, and the Indian External Affairs Minister S. Jaishankar's remark that the 2+2 with Russia would deepen coordination on "politico-military issues that are interrelated and cross-cutting", suggested this age-old friendship was being given a sharper edge.
Published in: RT
To read the full article, please click here.