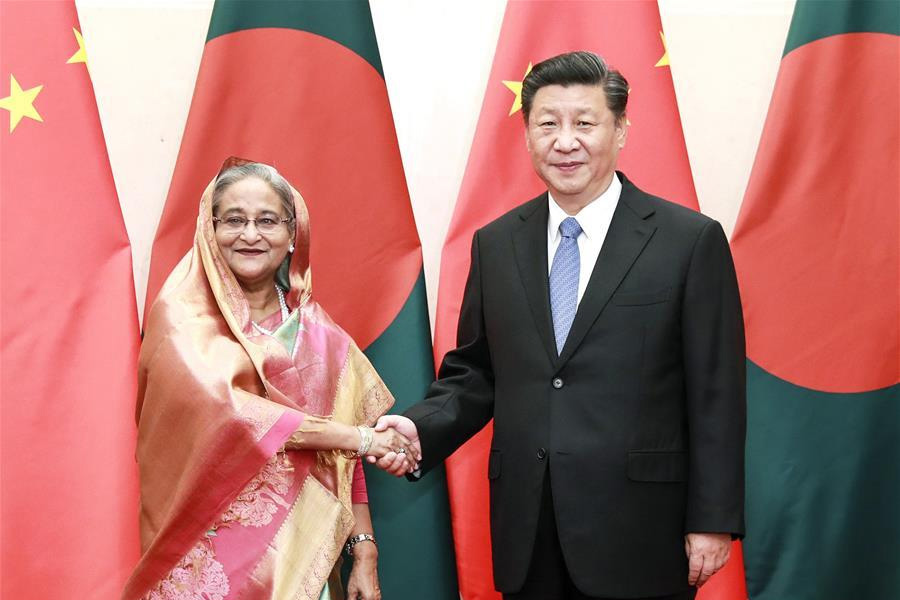 The aim of China's Belt and Road initiative is to make the Chinese yuan the currency of international transactions with an aim to enable the reduction of economic dependence on the US for the countries that support them for which Bangladesh holds the key.
Authors
Abhinav Mehrotra, Assistant Professor, Jindal Global Law School, O.P. Jindal Global University, Sonipat, Haryana, India.
Biswanath Gupta, Associate Professor, Jindal Global Law School, O.P. Jindal Global University, Sonipat, Haryana, India.
Summary
The recent statement made by China regarding protecting Bangladesh from any sort of external interference in the context of the US making statements on the fairness of elections in Bangladesh holds significance for India. Such acts on the part of China have been repeatedly occurring, whether in the form of the invalid claim of including Arunachal Pradesh and Aksai Chin as part of its own territory. Additionally, China has exerted its economic control through initiatives like the Belt and Road Initiative in India's neighbours such as Pakistan, Sri Lanka and Bangladesh by establishing projects like the China-Pakistan Economic Corridor and the Bangladesh-China-India-Myanmar Economic Corridor, which aim to integrate the economies of these countries through regional connectivity. These projects fit within the Chinese notion of the Silk Road and Economic Belt and the 21st century Maritime Silk Road.
There are several studies that have cautioned about the deep and serious impact of Chinese loans but due to the absence of viable alternatives countries still are attracted to it for their infrastructure developments. In this context, the questions that require analysis pertain to Bangladesh and Chinese economic relations, the Belt and Road Initiative and its link with Bangladesh, the debt trap policy that China has been pursuing whose repercussions were seen in Sri Lanka and finally the impact of all such steps on India and the possible way forward in this regard.
Published in: Firstpost
To read the full article, please click here.