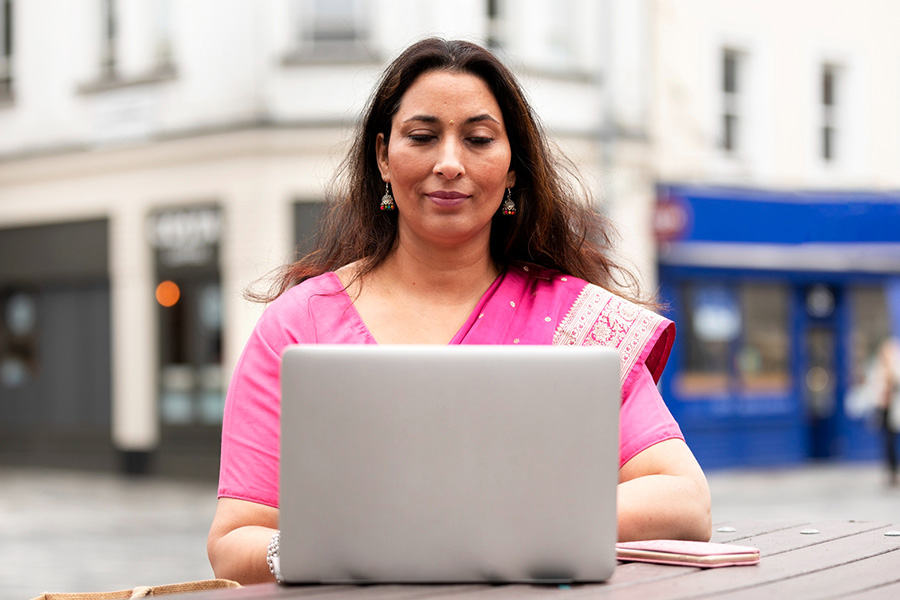 Policy solutions must derive from the negotiations women are interested in undertaking with their employers around home-based work or flexible working hours.
Authors
Sugandha Nagpal, Assistant Professor, Jindal School of International Affairs, O.P. Jindal Global University, Sonipat, Haryana, India.
Summary
According to the World Bank report released in June 2022, Indian women's labour force participation – proportion of the population over the age of 15 that is economically active – has been steadily declining since 2005 and is at a low of 19 percent in 2021. Recent articles draw on this data to claim the continuities of patriarchal oppression and structural barriers to women's economic participation in India. Most of these articles fail to acknowledge that this measure does not capture women's participation in the informal economy. In developing economies such as India, women are concentrated in the informal sector and demonstrate a preference for home-based work opportunities that allow them to balance their domestic duties with income-generating activities.
In addition, these articles draw a simplistic and instrumental link between women's labour force participation and measures of societal development. But looking at the developed world, we know that women's higher labour force participation coincides with a reduction in society's fertility rate and a rise in the cost of caregiving. How do we reconcile these outcomes with the idea that women's higher labour force participation is necessarily conducive to development objectives? It is important to move beyond reductionist explanations and probe how women's employment operates in specific contexts. This calls for a more comprehensive understanding of women's decision-making and navigation around employment.
Women navigating formal employment
Standard economic theory predicts that as household income increases, women withdraw from devalued labour because their income is no longer required to run the household. As household income rises and educational attainment improves, women re-enter the workforce. But for moderately educated women from upwardly mobile families, there is often a mismatch between available jobs and their skills and ambitions. As their families are in the process of claiming middle-class status, young women are often averse to taking up low-paid jobs in the formal economy. If they are unable to secure high-status white-collar jobs, they prefer home-based work such as tailoring or running tuitions for young children. Thus, women's employment preferences are often intertwined with family-centred projects of class and social mobility.
Published in: ThePrint
To read the full article, please click here.