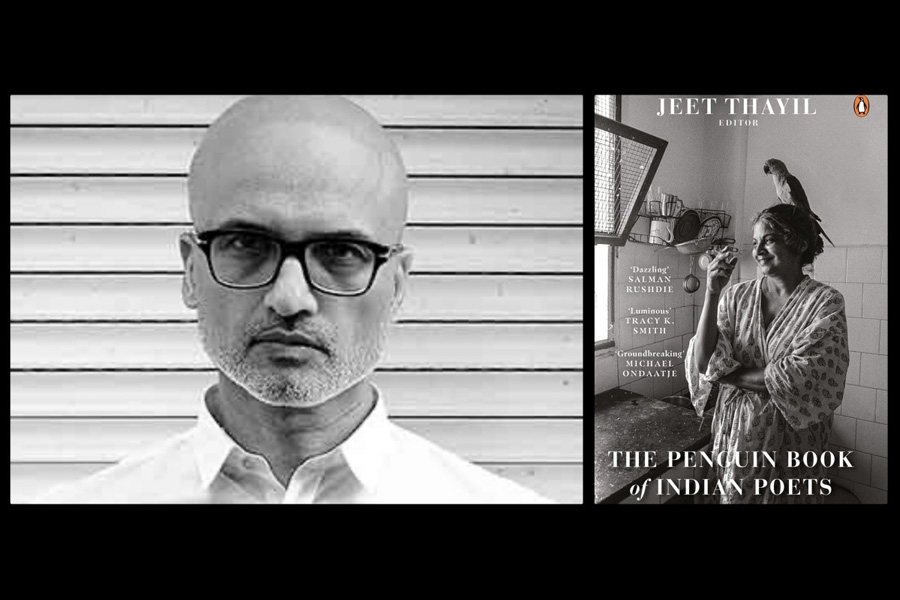 While all the poems included in the 'Penguin Book of Indian Poets', edited by Jeet Thayil, are uniformly good, Thayil also does some detective work to include poems by poets who had vanished from the literary scene.
Author
Uttaran Das Gupta, Assistant Professor, Jindal School of Journalism and Communication, O.P. Jindal Global University, Sonipat, Haryana, India. 
Summary
W.B. Yeats, in his introduction to Rabindranath Tagore's Gitanjali (1913), explained his research methodology for finding out how important the Indian poet was to his countrymen: "An Englishman living in London in the reign of Richard the Second had he been shown translations from Petrarch or from Dante, would have found no books to answer his questions but would have questioned some Florentine banker or Lombard merchant as I question you."
But 110 years later, a person ignorant of Indian literature has an easy way of finding out about English poetry written by Indians – the 883-page, hardbound, genre-defining, canon-making The Penguin Book of Indian Poets, edited by Jeet Thayil. With 94 poets and nearly 1,000 poems between its covers, this doorstopper of a book is a testimony to the ambition of its editor and an exigent volume for anyone vaguely interested in poetry.
There have, of course, been many such anthologies. Thayil, the author of five books of poetry and four novels including the Booker-shortlisted Narcopolis (2012), has edited two of these previously – Give the Sea Change and It Shall Change: Fifty-Six Indian Poets (2005) and the Bloodaxe Book of Contemporary Indian Poets (2008). In his foreword, titled "Extinction Violin", to the current volume, Thayil explains why a new and expanded anthology was necessary: "In the intervening years the world had transformed, and where form had been the theme for the earlier anthologies, more urgent considerations were now in play." It is a world in which democracy and reality are under attack and the threat of climate change makes an apocalypse an immediate possibility.
Published in: The Wire
To read the full article, please click here.