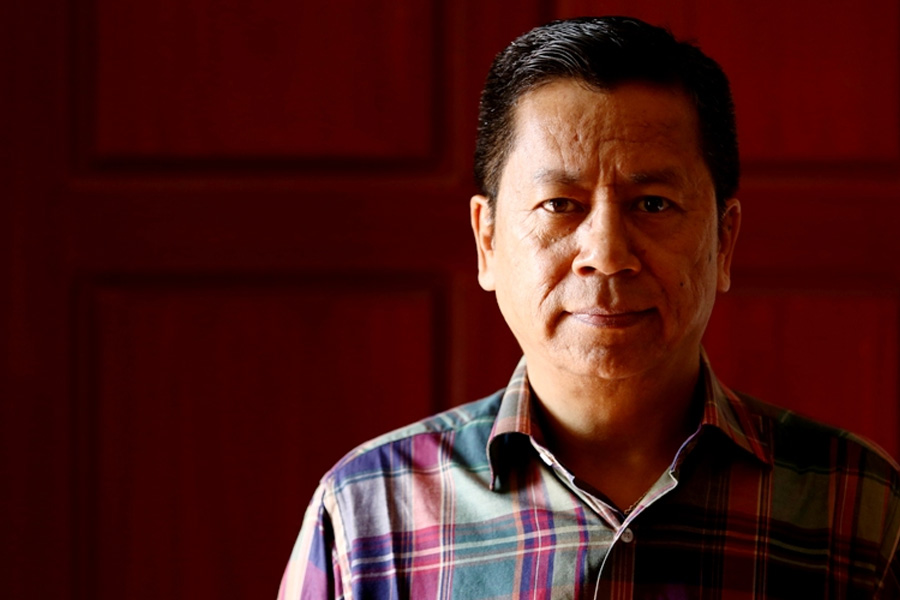 Robin S. Ngangom's new collection of poems, 'My Invented Land', brings together old and new poetry, engaging with the violent politics of the Northeast and demands of prosody.
Author
Uttaran Das Gupta, Associate Professor of Practice, Jindal School of Journalism and Communication, O.P. Jindal Global University, Sonipat, Haryana, India.
Summary
In an essay published in Indian Literature, the literary journal of Sahitya Akademi, in 2005, poet Robin S. Ngangom writes that his earliest poems, written in childhood, were inspired by the One Thousand and One Nights and "Casabianca". These early poems were, in his own estimation, aimed at engaging the attention "of kindred hearts through friendly and soft-hearted verse".
But immediately after this recollection, Ngangom writes: "That well-meaning world is no longer recognizable now; the sacred landmarks have disappeared long since." His native Manipur is roiled — in 2005 and now — by violence, poverty, corruption, drugs, and AIDS. "(M)y poetry springs from the cruel contradictions of that land," he writes.
A revised version of this essay, originally titled 'Poetry in the Time of Terror', serves as the introduction to Ngangom's collection of poems, My Invented Land (New Delhi: Speaking Tiger). This collection brings together poems from his previous books — Words and the Silence (1988), Time's Crossroads (1994), and The Desire of Roots (2006) — as well as 32 new poems. It provides a cross-section of his three-and-a-half decade-long literary career.
Born in 1959 in Imphal, Ngangom studied English literature and currently teaches at the North-Eastern Hill University in Shillong. He is also the co-editor of two collections of poetry from the Northeast. Embedded as he is in his native land, Ngangom's poetry reflects the region's troubled history.
Published in: The Wire
To read the full article, please click here.