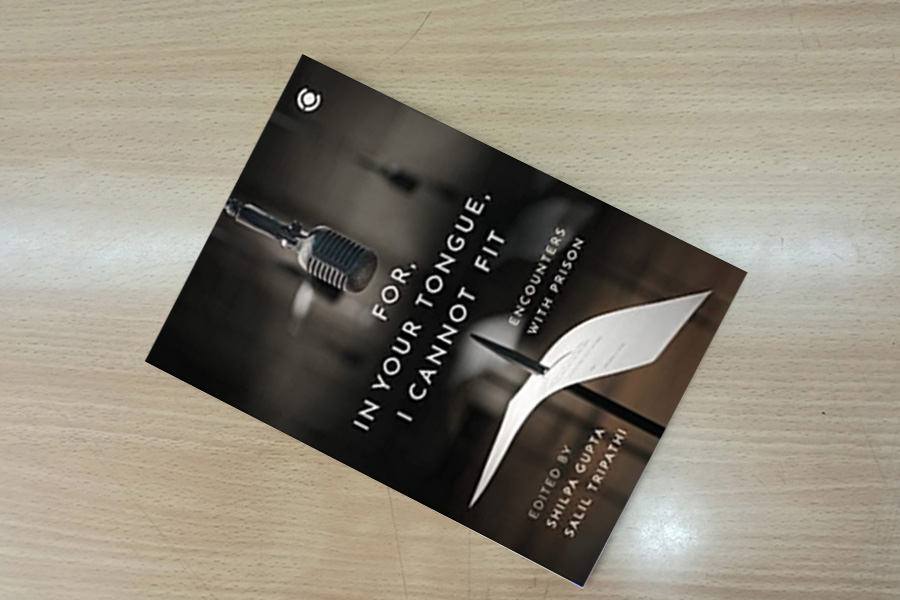 A new anthology brings together poetry written by poets who have been incarcerated.
Author
Uttaran Das Gupta, Associate Professor of Practice, Jindal School of Journalism and Communication, O.P. Jindal Global University, Sonipat, Haryana, India.
Summary
Urdu poet Faiz Ahmed Faiz was arrested on March 9, 1951 on charges of trying to overthrow the Pakistani government under Prime Minister Liaquat Ali Khan and replace it with a Soviet-style communist government. The subsequent trial of Faiz and his alleged co-conspirators was called the Rawalpindi Conspiracy Case; the poet was sentenced to four years in prison.
This was his first incarceration in Pakistan, at the end of which he went into exile in the West. The story goes that while in jail, he was taken to the dentist in a horse-drawn tonga one day. On the road, people recognised him and started following him. This incident inspired Faiz to write his famous ghazal: "Aaj bazar men pa-ba-jaulan chalo (Let us walk through the market in shackles)". Its melancholic rebelliousness has made it an anthem for all rebellious spirits across South Asia.
Faiz is one of the poets included in a new anthology For, In Your Tongue, I Cannot Fit: Encounters With Prison, edited by artist Shilpa Gupta and poet and journalist Salil Tripathi. The book is the textual avatar of an eponymous exhibition on which Gupta and Tripathi collaborated in 2017, in response to a growing atmosphere of intolerance in India, which, as we now know, was the first symptom of the country's democratic backsliding.
"Writers, thinkers and activists were being murdered," write Gupta and Tripathi. "First was Narendra Dabholkar. Then, writer Govind Pansare and his wife, Uma, were shot at by unidentified gunmen in broad daylight. …Next was the writer and rationalist M.M. Kalburgi." Even as the exhibition went live in Edinburgh in 2018, journalist Gauri Lankesh was shot dead outside her home in Bengaluru.
Published in: The Wire
To read the full article, please click here.