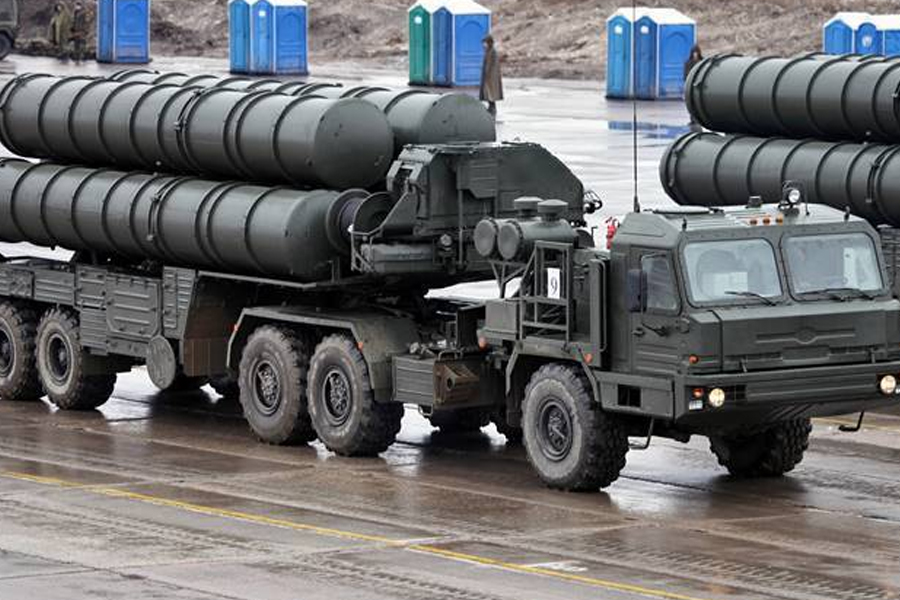 In the light of the threats along its border regions, the need of the hour for India is to develop its defence capabilities.
Authors
Biswanath Gupta, Associate Professor, Jindal Global Law School, O.P. Jindal Global University, Sonipat, Haryana, India.
Anindita Dutta, PhD Scholar, Tezpur University, Assam, India.
Summary
In the midst of lurking apprehension of US sanctions over the procurement of the S400 missile system, India has gone ahead with a $5 billion deal signed with Russia in October 2018 to augment its anti-ballistic capabilities.
The S400 surface-to-air missile system was developed in 1990's by "Almaz Antey", a Russian state-owned community in arms industry to detect and combat varied aerial targets such as drones, fighter jets, bombers, and cruise and ballistic missiles up to a range of 600 km.
The S400 system with its long-range surveillance radars and control systems can identify, pick up and destroy an array of incoming targets simultaneously. The Russian S400 with its highly modernized system can be deployed as a reliable counter to neutralize threats.
As compared to other typical Western systems offered to India by the US, India went ahead with S400 as it emerged as one of the most advanced stealth defence systems. The United States, Israel and Russia possess anti-defence missile systems of their own. China, Turkey and India have signed an agreement with their Russian counterpart and have received their supply of S400 regiments from Russia.
On June 15, 2017, the Us Senate (the upper chamber of the Congress) passed a resolution under the Countering America's Adversaries through Sanctions Act which imposes sanctions on countries which knowingly engages in a significant transaction with defence or intelligence sectors of the government of Russia.
Despite repeated interventions and warnings from the US and other NATO allies, Turkish President Recep Erdogan went ahead with the agreement with President Vladimir Putin to purchase the S-400 mobile surface-to-air missile system.
Published in: South Asia Monitor
To read the full article, please click here.