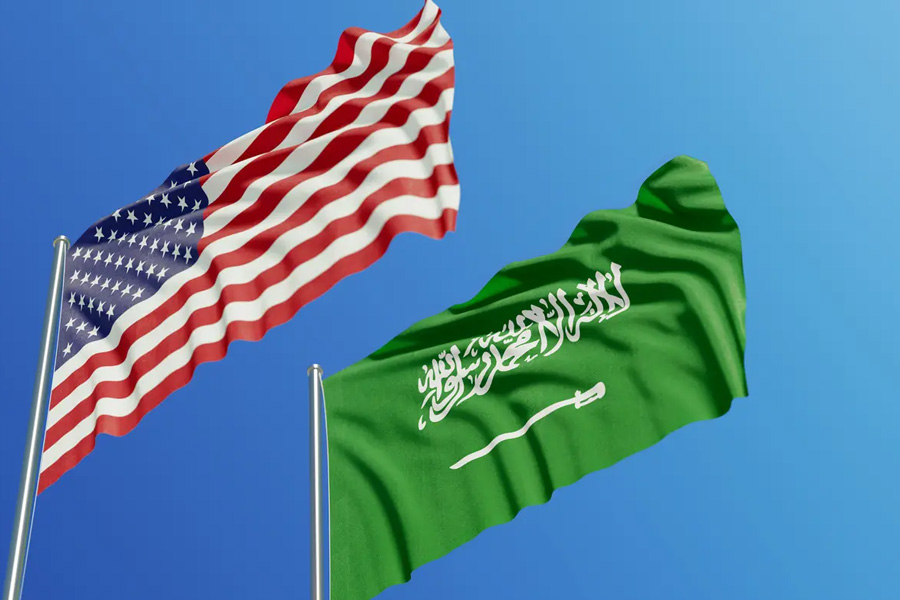 The visit of the US delegation to Saudi Arabia needs to be viewed not just in the context of bilateral relations between both countries but also China's increasing clout in the region.
Author
Tridivesh Singh Maini, Assistant Professor, Jindal School of International Affairs, O.P. Jindal Global University, Sonipat, Haryana, India.
Summary
One of the key reasons for ties between Saudi Arabia and the US witnessing a downward slope, in the initial months, after Joe Biden took over as US President was his focus on revival of the JCPOA 2015/Iran nuclear deal, and his cold shouldering of Saudi Crown Prince Mohammed Bin Salman MBS. In the aftermath of the Russia-Ukraine war however, Biden has sought to improve ties with Saudi Arabia, primarily with an eye to get the Saudis to increase oil production, so that oil prices in the US can be kept in check — though the changing geopolitical equations within the Middle East are also responsible for the same.
During his Middle East trip in July 2022 — Biden included Saudi Arabia in his itinerary. Biden was unable, however, to get Saudi Arabia-led OPEC to increase oil production. The decision by OPEC+ to cut oil production in November 2022 only exacerbated tensions between Saudi Arabia and US.
As a result of the expansion of Iran's nuclear program, the harsh clampdown of anti-government protests, in the aftermath of Mahsa Amini's death in custody, and Iran's supply of drones to Russia, ties between Iran and US have witnessed a further downward slide, and the hopes of the revival of the JCPOA have dimmed though attempts are being made for revival of the deal. In 2022, US imposed a series of sanctions on senior Iranian officials in connection with the violent crackdown on peaceful protesters.
Earlier this month, the US Treasury Department in a statement said it imposed sanctions on six Iran-based petrochemical manufacturers or their subsidiaries and three firms in Malaysia and Singapore due to the production, sale and shipment of Iranian petrochemicals and petroleum. Some of the firms on which sanctions have been imposed include petrochemical producer Amir Kabir Petrochemical Co. (AKPC), its subsidiary Simorgh Petrochemical Co. and four subsidiaries of previously sanctioned Marun Petrochemical Co.
Published in: The Geopolitics
To read the full article, please click here.