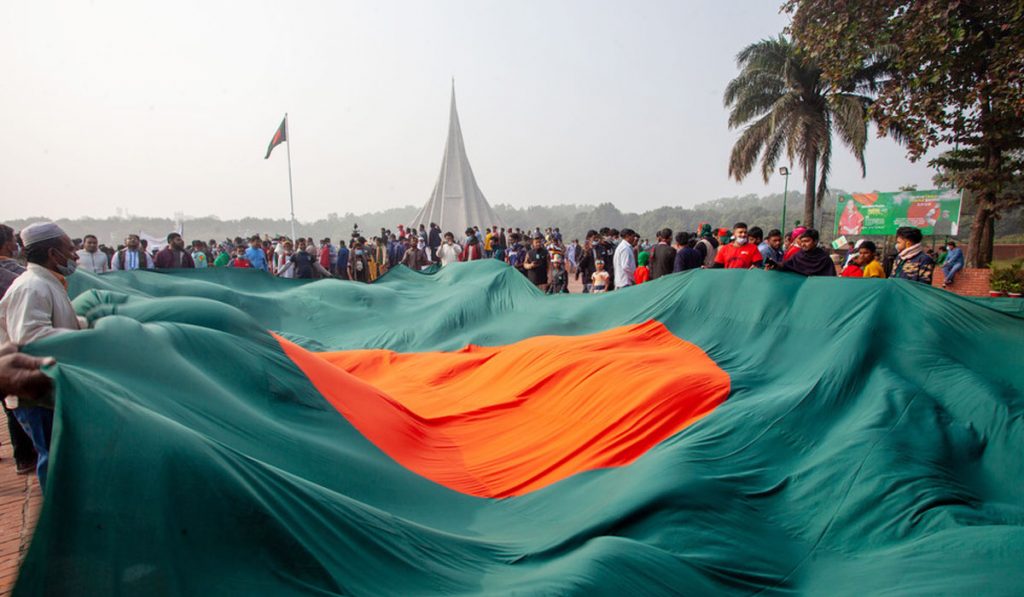 The victory of the 1971 war is never guaranteed and will have to be preserved by generation after generation of Bangladeshis who are conscious of the internal and international forces wanting to mould their destiny, says the author.
Author
Sreeram Chaulia, Professor and Dean, Jindal School of International Affairs (JSIA), O.P. Jindal Global University, Sonipat, Haryana.
Summary
On December 16, Bangladesh celebrates its 50th Victory Day to mark half a century since its freedom fighters fought valiantly with India's support to defeat Pakistan's military and establish a new sovereign country.
The golden jubilee of that epic liberation war, which hived off what was known as East Pakistan from West Pakistan, is being commemorated as a historic milestone by Bangladeshis and Indians with nostalgic and emotional tributes to martyrs.
A geopolitical swing state
Like the 1967 Arab-Israeli war that remade the political geography of the Middle East and gave Israel the upper hand, the 1971 Bangladesh war redrew the map of South Asia and tilted its balance of power in favour of India.
The presence of the president of India, Ram Nath Kovind, as the guest of honour at the 50th Victory Day parade in Dhaka, and the earlier visit of Indian Prime Minister Narendra Modi as chief guest at Bangladesh's 50th Independence Day in March 2021, are signals that the 'spirit of 1971' – wherein India offered sanctuary to Bangladeshi guerrillas and refugees, and the Indian military entered into direct combat with Pakistani forces to force a surrender – is being sought to be consciously nurtured.
New Delhi's assertions that Bangladesh-India ties are "deeper than any strategic partnership," and that they constitute a "role model for relations between two neighbouring countries," show how central Dhaka is to Modi's 'neighbourhood first' foreign policy of sustaining Indian influence through mutually beneficial links with smaller countries in South Asia.
Published in: RT.com
To read the full article, please click here.