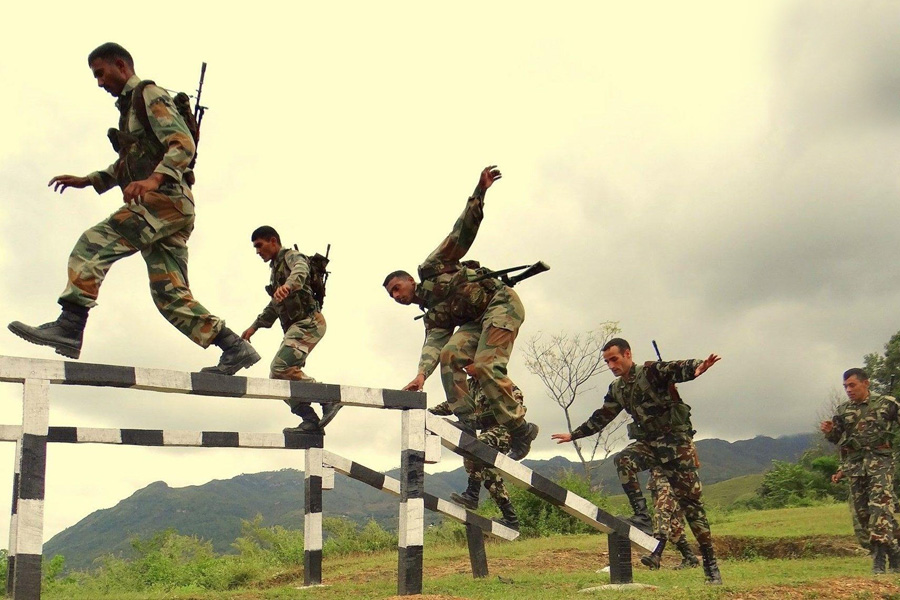 The youth trained through the Agnipath scheme are definitely going to be an asset for the nation since they would have cultivated the sense of duty and discipline in a proven manner.
Author
Jagdish Batra, Professor and Additional Director, English Language Centre, O.P. Jindal Global University, Sonipat, Haryana, India.
Summary
The newly launched 'Agnipath' scheme to induct youth in the age bracket of 17-21 into army for a period of four years, even if new, is commendable. It reflects out-of-the-box thinking that keeps in mind the security challenges before the country.
To me, it is a better option than the compulsory military training for all able-bodied youth – something that has been debated earlier. While the conscription of all young people is a gigantic project requiring huge expenditure and infra set-up, this voluntary path to a short stint with the armed forces is practically sound and can have a lasting salubrious impact on the health of the nation.
The importance of compulsory military training has been emphasised many a times by experts. Had it not been so, it would not have been in practice in no less than 85 countries or more than half the world. There are different criteria for selection with regard to the gender and period of service that ranges from 9 months to 48 months. Countries as varied in political structure as USA, Russia, Brazil, UAE and North Korea have some kind of conscription rules.
The practice underlines the idea that even a short stint in the armed forces instils a sense of discipline, inclination to do physical work and readiness to defend the country in times of need. That India faces unprecedented threat from enemy countries cannot be denied. At the same time, due to internal friction, the sense of unity and allegiance to the motherland has been relegated over the period. These issues can be addressed through provision for military service to the youth.
The odds against compulsory military training which have weighed in so far with various governments in our country include financial and infrastructural constrains for the very large number of young people even if only males are considered.
Also, the ideological opposition on the ground of feared mililtarisation of society has been aired. Presently, with the release of some 35,000 battle-ready jawans every year, such a fear has been raked up, even though the Agniveers will constitute a very small proportion of army. However, the present security threats call for a more realistic approach and emphasize reviewing the traditional opposition.
Published in: The Times of India
To read the full article, please click here.