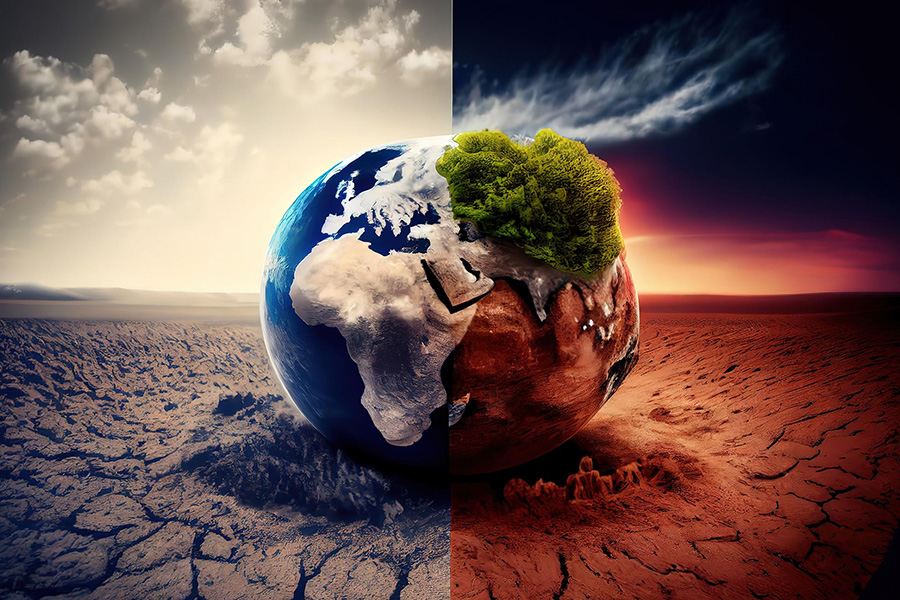 For countries across the globe, the challenge of the climate crisis is not seen as urgent as matters around sovereignty.
Author
Sriparna Pathak, Associate Professor, Jindal School of International Affairs, O.P. Jindal Global University, Sonipat, Haryana, India.
Summary
The protection of humankind from the siege of conflicts has been the dominant theme of international politics since the end of World War II. While large-scale wars of the scale of the two World Wars were largely avoided, numerous forms of conflict ranging from ethnic conflicts to conflicts by violent non-State actors emerged. A significant conflict that has emerged in the 21st century which has found space in the sovereignty-dominated international politics is that of the climate crisis. This is a global commons problem. Caused by manmade greenhouse gas emissions, its impacts are felt across the international system, transcending national boundaries and jurisdictions of the states of the international system. Because of the urgency to combat the climate crisis, terms such as the United Nations Framework Convention on Climate Change (UNFCCC) or the Conference on Parties (COP-21) have found space in discourses and policymaking around international politics.
However, owing to the sovereignty-dominated nature of international politics, countries still focus largely on direct, visible and more immediate challenges to humankind. Because of this, discussions on traditional forms of conflict, wherein states challenge each other's sovereignty are much more frequent and in-depth as compared to track 1 level discussions on climate change. An example of this can be found out on the number of voting and discussions that have taken place at the level of the UN on Russia's aggression in Ukraine since last year, as opposed to the number of discussions that have taken place on combating the climate crisis in the last one year.
Published in: Hindustan Times
To read the full article, please click here.