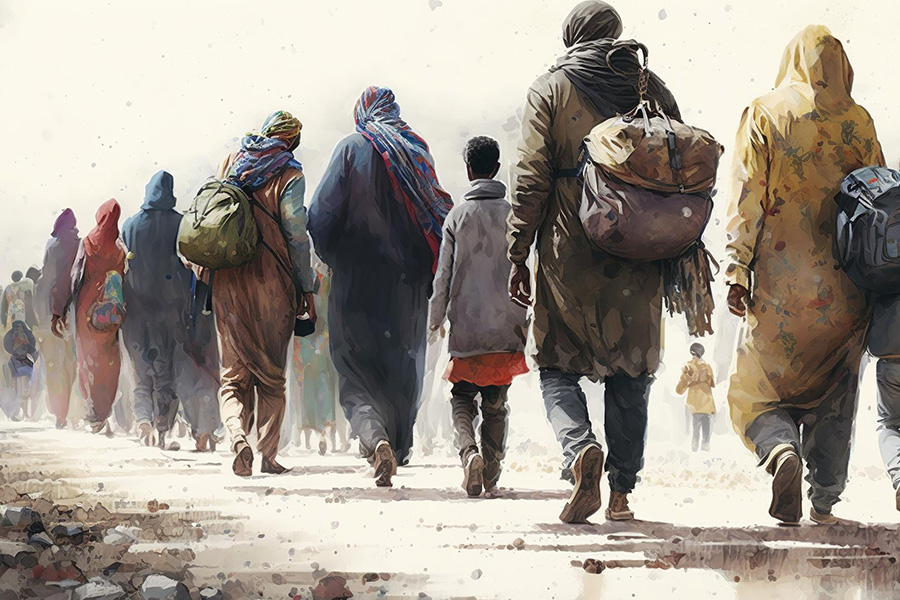 Local integration policies, refugee well-being and host community perceptions are inter-connected
Author
Meenuka Mathew, Senior Research Fellow, Jindal School of Government and Public Policy, O.P. Jindal Global University, Sonipat, Haryana, India.
Summary
The recent Greek coast shipwreck tragedy was another reminder that the lives of people fleeing remain at risk because they lack safe-legal routes, solidarity and life-saving assistance. Refugees are not migrants by choice. They have grounded reasons to leave their homes behind. To seek asylum is a Universal Human Right (Article 14) and not a crime. The global refugee crisis has grown enormously since 2010. Increasing sociopolitical, economic and environmental uncertainties can make any country insecure, resulting in people fleeing. Therefore, every country is responsible for providing safe harbour to asylum seekers.
South Asia, host to 3 million refugees, lacks inclusive policies to help steadily growing numbers. Refugees in India, Pakistan and Bangladesh are from neighbouring regions. The region experiences protracted situations that demand local solutions, rather than relying only on refugee frameworks to which the countries are not signatories.
Why is the refugee system broken?: Long-standing refugee situations, such as the Syrian conflict's exodus, Rohingya movement from Myanmar, Afghan displacement and many others, are far from reaching any settlement. Unfortunately, solutions are sought within an outdated framework that can no longer absorb new migration regimes. Thus, depending on current international frameworks to address global problems is unsustainable.
Published in: Mint
To read the full article, please click here.