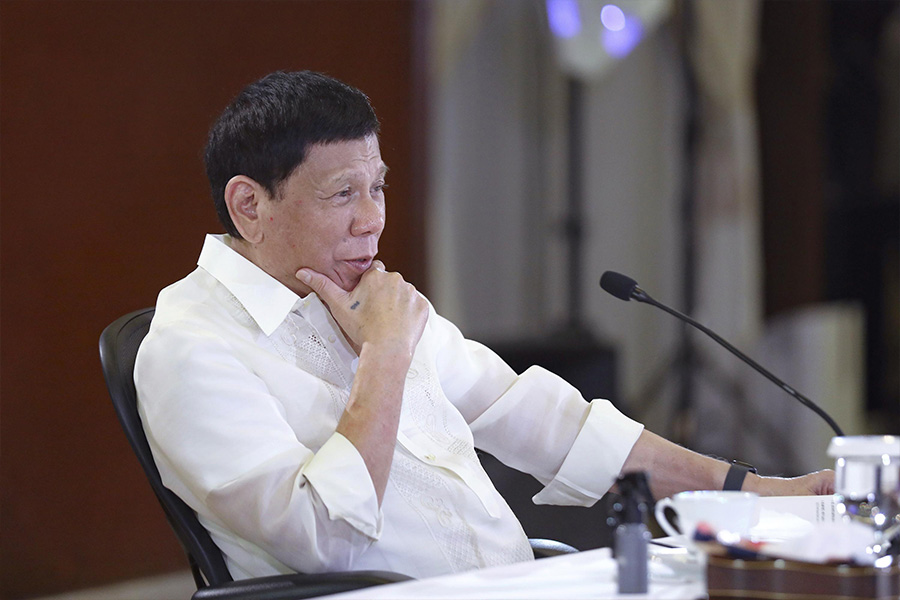 Advocating alternatives to the law like cyber education or digital rights for preventing online crimes can be a more rational approach, say the authors.
Authors
Harsh Mahaseth, Assistant Professor at Jindal Global Law School, and a Senior Research Analyst at the Nehginpao Kipgen Center for Southeast Asian Studies, Jindal School of International Affairs, O.P. Jindal Global University, Sonipat, Haryana, India.
Jeetendra Vishwakarma, student at NALSAR University of Law, Hyderabad, and a Research Assistant to Prof. Harsh Mahaseth.
Summary
The Act, mandating compulsory registrations for SIM cards and social media accounts, has been fiercely denounced by national and global human rights organizations. President Duterte vetoed the SIM Card Registration Act on the ground of vagueness and its impact on freedom of expression. We dwell on the reasons behind the veto and the future course of the Act.
On April 15, 2022, outgoing President Rodrigo Duterte stunned the Senate, Human rights organizations, and the public with his veto of the contentious Subscriber Identity Module (SIM) card registration Bill.
The reason given by the President's office is that the language of the Bill mandating social media registration is vague and ill-defined, making it susceptible to misuse.
The Act, in its current form, can trample the freedom of expression guaranteed under the Constitution of Philippines. As a result of the veto, Congress will have to deliberate on the disapprovals and re-pass the Bill.
The Philippines has registered significant growth in its information technology and communication sector in recent years leading to a boom in the usage of SIM cards and social media platforms. Under the SIM card registration Bill, all the SIM cards and social media accounts must be registered and verified.
The Bill will impact around 157 million mobile subscribers and about 80 million social media users of the Philippines, albeit numbers will not reflect actual figures because of the possibility of multiple accounts.
Various Human rights organizations and NGOs have criticized the Bill on the issue of free speech, privacy, surveillance, and its discriminatory impact on marginalized sections like LGBTQ. This article will analyze the controversial provisions of the acts and how they can entail a threat to privacy and freedom of expression. Further, we will try to discern the reasons behind the veto of President Duterte.
Published in: Modern Diplomacy
To read the full article, please click here.