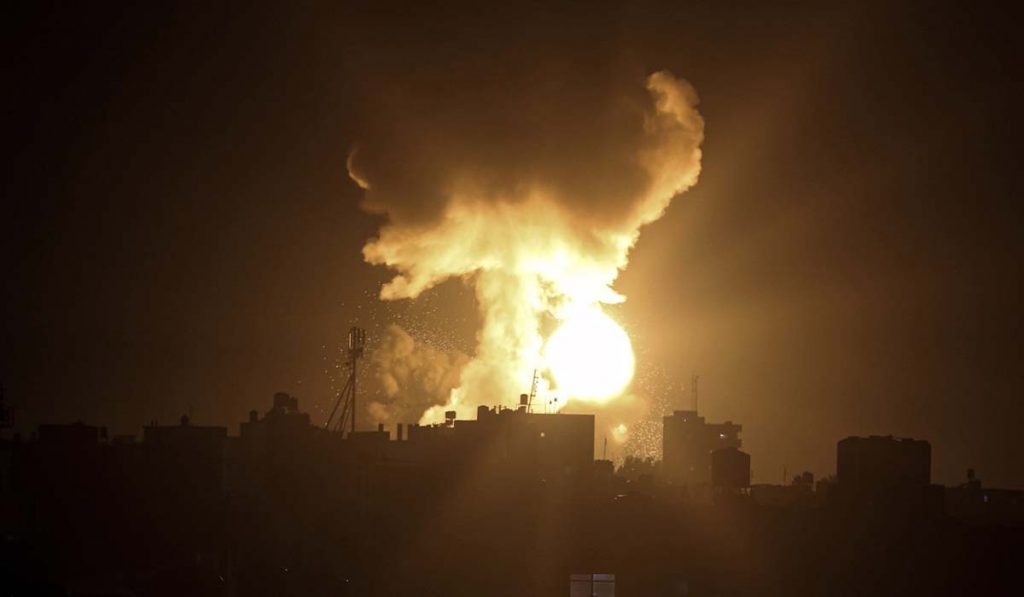 The much-talked-about 'two-state solution' of an independent Palestinian state coexisting beside the state of Israel has lost traction amid a steady surge in Jewish extremism and ultra-nationalism, says the author.
Author
Sreeram Chaulia, Professor and Dean, Jindal School of International Affairs (JSIA), O.P. Jindal Global University, Sonipat, Haryana.
Summary
The year 2021 was a bloody one even by the usually gory standards of the long-running Israel-Palestine conflict. Data from the United Nations shows that violence in the West Bank "reached a five-year peak," with at least 79 Palestinians and three Israelis killed in a series of attacks, bombings, and confrontations.
In the other Palestinian territory of Gaza, over 230 Palestinians were killed during the devastating 11-day war between Israel and Hamas in May 2021, while 12 people died in Israel – not to mention injuries and losses of property. Last year was the deadliest since 2014 and an ominous sign of what is to come.
With no formal peace process underway since talks last broke off over seven years ago, and frustration and anger building up amid zero hope on the horizon for a lasting diplomatic solution, the situation can be labeled as a tenuous tinderbox that can ignite at any moment in another bout of fighting and clashes.
UN Special Coordinator for the Middle East Peace Process Tor Wennesland has warned that, "if left unaddressed, the festering conflict drivers will drag us into yet another destructive and bloody round of violence."
In a clear recognition that matters could slip out of hand and repeat more deadly cycles of tit-for-tat attacks, Israeli Defense Minister Benny Gantz and Palestinian Authority President Mahmoud Abbas met in late December 2021 in the town of Rosh HaAyin.
It was notably "the first time the Palestinian leader held talks with a senior Israeli official in Israel since 2010," a step necessitated by what Gantz described as "deepening security coordination and preventing terror and violence – for the well-being of both Israelis and Palestinians." Palestinian Civil Affairs Minister Hussein al-Sheikh labeled this dialogue as "the last chance before the explosion and finding ourselves at a dead end."
Published in: RT.com
To read the full article, please click here.