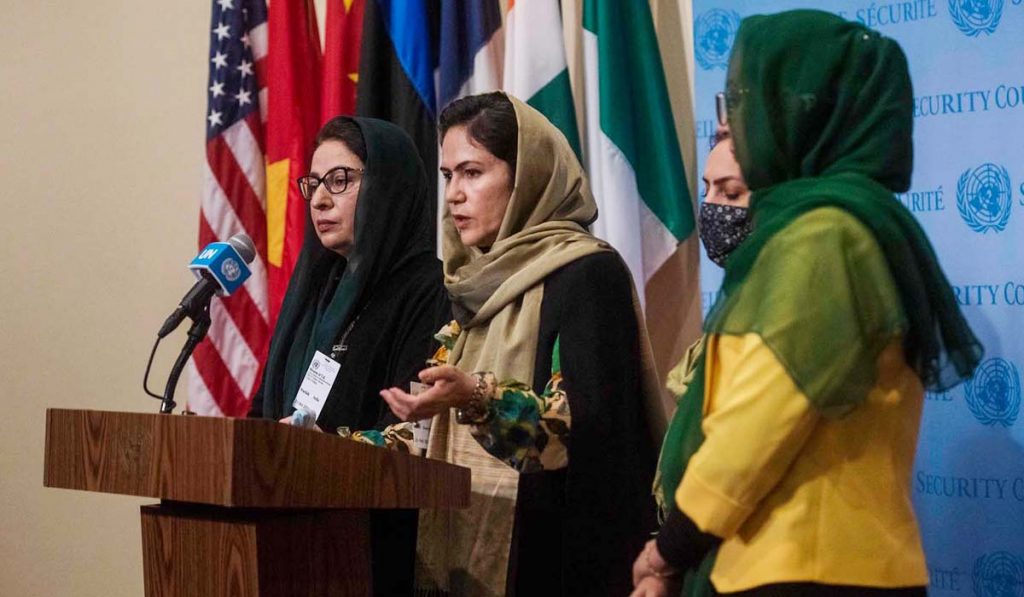 Since taking over Afghanistan, the Taliban has demonstrated its lack of commitment to women's rights in many ways.
Authors
Bilquees Daud, Lecturer, Jindal School of International Affairs, O.P Jindal Global University, Sonipat, Haryana, India.
Farooq Yousaf, Senior Researcher, swisspeace, Basel, Switzerland.
Summary
A focus on liberal democratic values characterised US-led coalition efforts in Afghanistan between 2001 and 2021. The coalition attempted to replicate the western democratic model, promoted a free media, and aspired to greater gender equality. Some of these aspirations did see the light of the day, especially in the urban centres.
The so-called 'peace deal' came at the cost and exclusion of internal stakeholders – including Afghan women
Yet in August 2021, after the sudden fall of Kabul, the US made a hasty withdrawal from Afghanistan. This felt nothing less than a betrayal of the values apparently so dear to the coalition. The US, along with the predominantly male Taliban, signed a so-called 'peace deal' mediated by external parties including Qatar and Pakistan. But the deal came at the cost and exclusion of internal stakeholders such as the democratic government, civil society, and Afghan women. Recent protests by Afghan women demanding equal rights reveal the extent to which the peace deal failed them.
Women betrayed in Afghanistan's 'quick peace'
Since the anti-Soviet 'jihad' in the 1980s, women have consistently been a major casualty of conflict and violence in Afghanistan. The coalition's focus on Women/Gender Peace and Security (W/GPS) in Afghanistan was therefore a welcome move.
In 2015, Afghanistan adopted its first Women, Peace and Security (WPS) National Action Plan. The plan, developed with the support of its western partners, was based around United Nations Security Council Resolution 1325. This resolution has four pillars: participation, protection, prevention, and relief and recovery.
Published in: The Loop: ECPR's Political Science Blog
To read the full article, please click here.