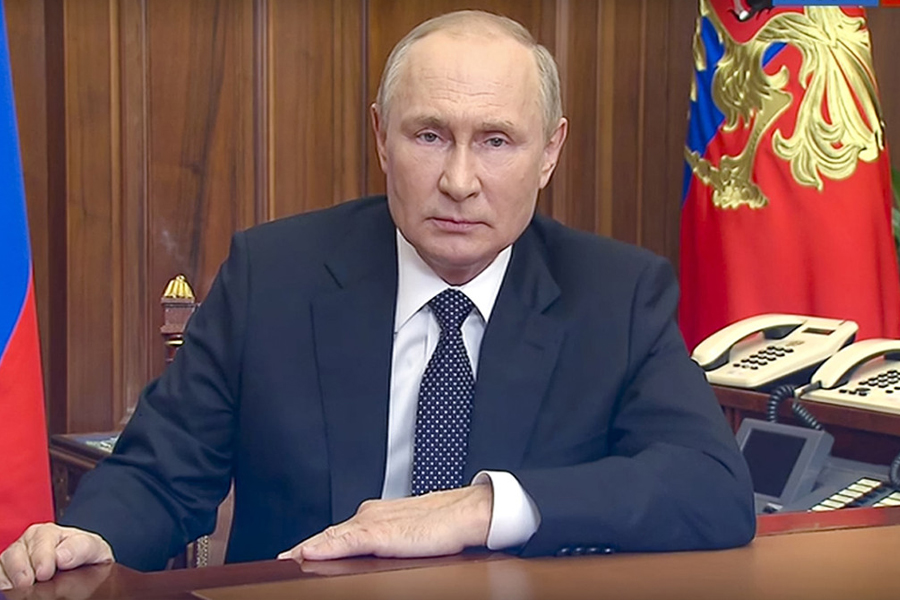 Ukraine's anti-colonial struggle against the spectre of the Russian empire is the essence of the current war.
Author
Oleksandr Svitych, Associate Professor, Jindal School of International Affairs, O.P. Jindal Global University, Sonipat, Haryana, India.
Summary
It is a truism to say that interstate wars and conflicts are multi-dimensional by nature. The Russian invasion of Ukraine – the climax of the Russo-Ukrainian war ongoing since 2014 – is no exception.
And yet, nine months into the invasion, the Indian media still pays disproportionate attention to its geopolitical aspects, such as the ostensible great power rivalry between the West and Russia, the role of NATO, or the threat of nuclear escalation.
As the media has framed the conflict in Manichean geopolitical terms, other important aspects and contradictions have receded into the background. These include Ukrainian nationalism, Russian imperialism and neo-colonialism, the divisions within the Ukrainian society following the 2014 Maidan Revolution, the shared history of the two states and, of course, the personality and worldview of Russia's President Vladimir Putin.
National interests are not given. Nor is history or even geography. Security concerns do not emerge in a vacuum. Putin famously said that the collapse of the Soviet Union was one of the greatest geopolitical catastrophes.
What is less quoted, however, is what he said immediately after that phrase. In his annual state of the nation address to parliament, Putin said: "As for the Russian people, it became a genuine tragedy. Tens of millions of our fellow citizens and countrymen found themselves beyond the fringes of Russian territory."
Published in: Deccan Herald
To read the full article, please click here.