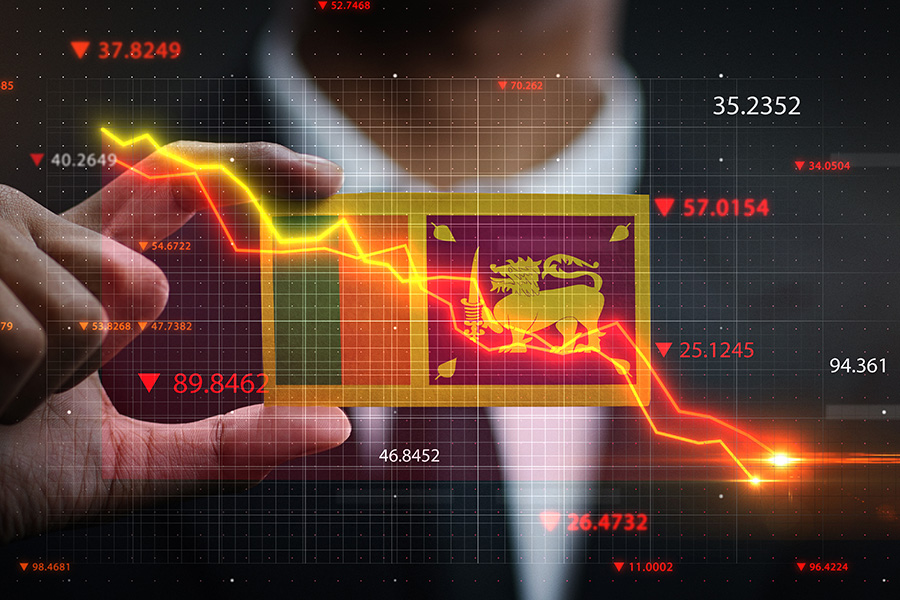 The populist politics and ad hoc economic policies followed in Sri Lanka after 2016 strike a worrying resemblance to the troubling state of affairs being observed in India's own (macro) politico-economic scenario, says the author.
Author
Deepanshu Mohan, Associate Professor of Economics and Director, Centre for New Economics Studies, Jindal School of Liberal Arts and Humanities, O.P. Jindal Global University, Sonipat, Haryana, India.
Summary
Sri Lanka's default on an overhanging debt of $12.6 billion of overseas bonds has become a flashing warning sign for investors in other developing nations, that is, for those in South Asia and outside, at a time when surging inflation and stagflation (low growth-high inflation-low production-higher unemployment) continue to take a toll.
As I argued a few weeks ago in some detail, Sri Lanka's passage into darkness needs to be viewed as part of a culmination of consistently pursued poor economics in a populist policymaking environment, where decisions were made without caring for consequences – much like what is being seen in India now.
For example, ahead of the November 2019 election, Sri Lankan presidential challenger Gotabaya Rajapaksa proposed tax cuts so reckless that the incumbent government thought it to be a campaign gimmick.
Magala Samaraweera, Sri Lanka's Finance Minister at the time, called the campaign move to be a "dangerous pledge", whereby reducing the VAT from 15% to 8% would be catastrophic for an economy that already had a low tax-revenue base, high foreign-denominated debt, and large dependence on tourism receipts for financing a high import bill. Samaraweera cautioned:
"If these proposals are implemented like this not only will the entire country go bankrupt…but the entire country will become another Venezuela or another Greece."
The Rajapaksas went on to pass the populist tax cuts after coming to power and it took less than 30 months for Samaraweera's prophetic warning – of an economic apocalypse hitting the Lankan economy – to come true.
Published in: The Quint
To read the full article, please click here.