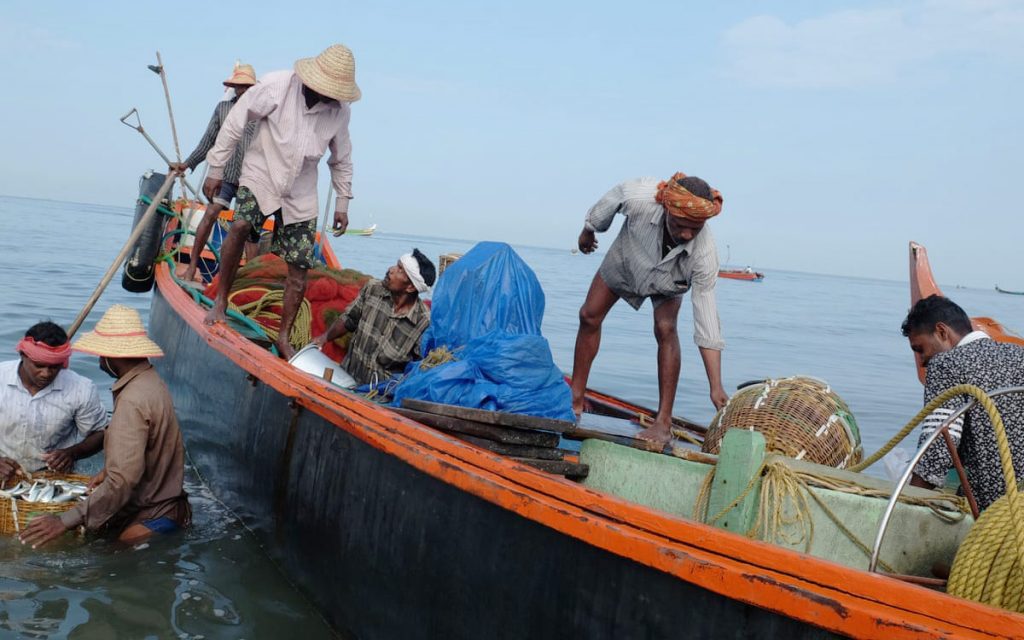 This study delves into the complex narrative of fisherwomen of the Mogaveera community and how they position their caste, gender and poverty to garner political support.
Author
Kaveri (Thara) Ishwar Haritas, Associate Professor, Jindal School of Government and Public Policy, O.P. Jindal Global University, Sonipat, Haryana, India
Summary
This work draws from preliminary ethnographic research with a fisherwomen's association in Udupi City, located on the south-western coast of India. It shows how women have managed to keep capital-rich fish shops away from the sale of fish, preserving their traditional occupation for themselves through informal arrangements with the state.
In the Indian context, in which caste remains an important organizing element within a secular framework of democracy and citizenship, the author looks at how women rely on their caste identities as Mogaveera fisherwomen, while simultaneously referring to their gender and experience of poverty to muster both caste-based political support and secular political resources for their livelihoods.
Intersectionality as a concept for analysis is important to understand how both marginal and dominant identities of these women enable them to frame and formulate arguments that are acceptable to the state. The researcher argues that in this particular case, gender, intertwined with caste and poverty, positions these fisherwomen in a fertile space for political alliances that tap into both caste and secular resources. These nuances enable us to see fisherwomen as a complex, heterogeneous group full of contradictions, rather than just poor fisherwomen.
Thus, an analysis of gender as intertwined with experiences deriving from other social categories of caste and class allows us to see women's livelihoods as a product of, as well as formative of, those specific experiences, opportunities and constraints they confront.
Published in: Environment and Urbanization, Volume 28
To read the full article, please click here