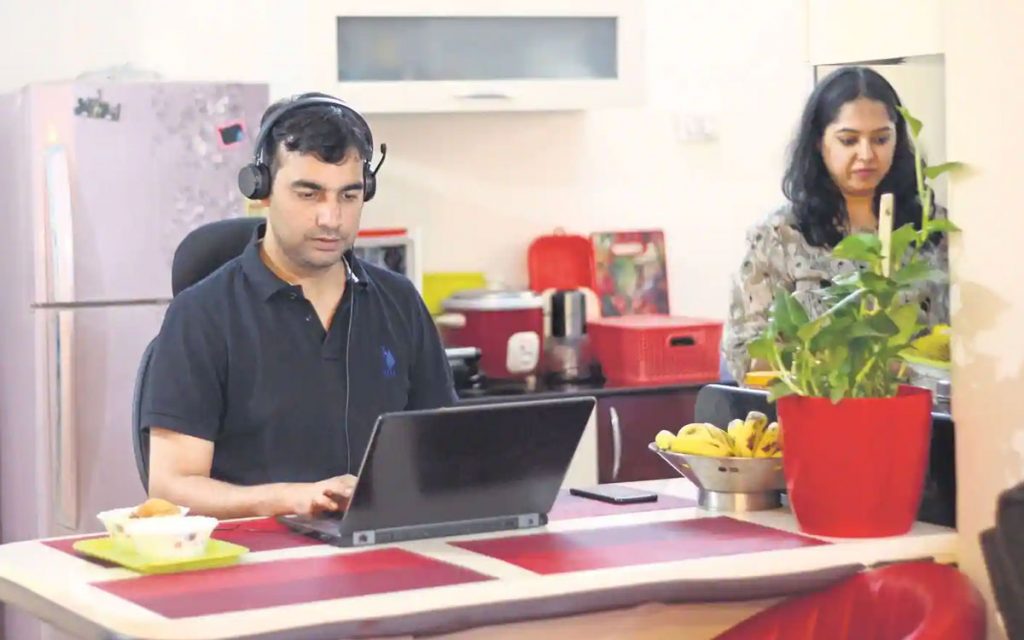 During this pandemic, for some of us home was the place we fell back on as the world came to a standstill.
Authors:
Richa Shukla, Assistant Professor, Jindal Global Business School, O. P. Jindal Global University, Sonipat, Haryana, India.
Dalorina Nath, Research scholar at the Department of Philosophy at the Hyderabad Central University.
Summary:
As soon as we type 'home' on Google, it tells us that home is supposed to be the place where our heart is. We realise that there's no way we can argue with the search engine and say that over this pandemic, the meaning of home has changed for some of us, forever.
What is Home?
For those of us in India, it was mid-March 2020 when all the changes had just begun. From seeing bodies of COVID victims floating in the Ganga to waiting for our loved ones to return from hospitals, making temporary homes (outside hospitals waiting), grieving, mourning, and finally being thankful to have survived, our homes witnessed all of this and much more. So we tried to make sense of the neo-philosophy of the home – what it used to be and what is now lost, forever.
Some of us, those living in hostels and educational campuses, were the first ones to come back home. And when we did, we knew we were only refugees here. For most of us, it's been a year and we are still waiting to go back into the world we had left behind, a world we know would never be the same again. The home we came back to temporarily, seems to have shed the temporality we had associated with it.
The Changing Ideas of Home
Over time, the search for hospital beds and rooms has replaced our search for a home. Hospitals became a 'temporal home' to many. With the second wave of the virus hitting us in 2021, people struggled more than ever to find a place in the pseudo-comfort and utopian security of hospitals. A place in the hospital for their diseased lungs, they thought would ensure their lives, only to be gasping for breath as oxygen ran out.
Home during COVID times also becomes more stringent as it becomes the first battlefield where wounds reside permanently. Home acts as a place that has seen everything and where many are experiencing losses, deaths, absence, and mourning due to COVID for the first time. This home would become the site for unfulfilled desire and broken promises. Promises that the deceased made of coming back, but couldn't keep.
Published in: The Quint
To read the full article, please click here