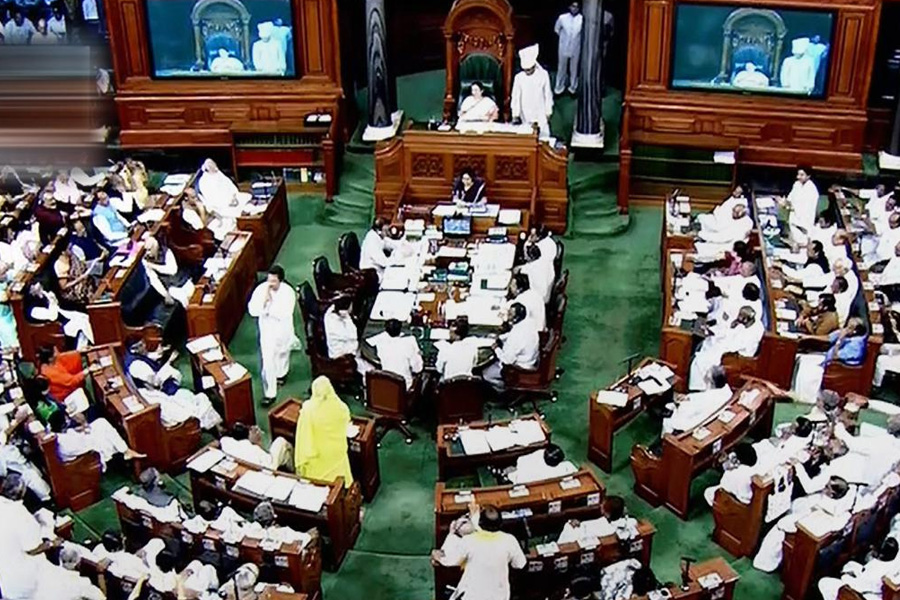 44.3% of Lok Sabha hours went towards "Non-Legislation" during the last session.
Author
Deepanshu Mohan, Associate Professor of Economics and Director, Centre for New Economics Studies (CNES), Jindal School of Liberal Arts and Humanities, O.P. Jindal Global University, Sonipat, Haryana, India.
Summary
India's unfortunate pivot towards a continual state of democratic backsliding under the current government has a new string of evidence, this one pertaining to a pervasive tendency of its elected Parliament towards non-function, limited activity, blighted by episodes of severe disruptions each session, and reduced debate on key Bills introduced.
The Budget session of Parliament was held from 31 January 2023, to April 6, 2023, with a recess announced from 14 February to 12 March. Parliament adjourned sine die on 6 April, having sat for 25 days. Most expenditure proposals were passed even without discussion in either of the House, as cited by recent data released from PRS Legislative Research.
Decline in Number of Bills Introduced and Passed
According to PRS data, "This has been the sixth shortest budget session since 1952. Lok Sabha spent merely 18 hours on financial business, of which 16 hours were spent on the general discussion of the budget".
In the previous budget sessions of the 17th Lok Sabha, financial business was discussed for 55 hours on average. The expenditure of five Ministries (amounting to Rs 11 lakh crore) was listed for discussion in Lok Sabha, however, none were discussed.
"The proposed expenditure of all Ministries, amounting to Rs 42 lakh crore, was passed without any discussion. In the last seven years, on average, 79 percent of the budget has been passed without discussion", the PRS Research team reported.
For Rajya Sabha, which discusses the working of select Ministries during the budget session. This session, it was to discuss the working of seven Ministries including the Ministries of Railways, Skill Development, Rural Development, Cooperation, and Culture.
None were discussed.
Published in: The Quint
To read the full article, please click here.