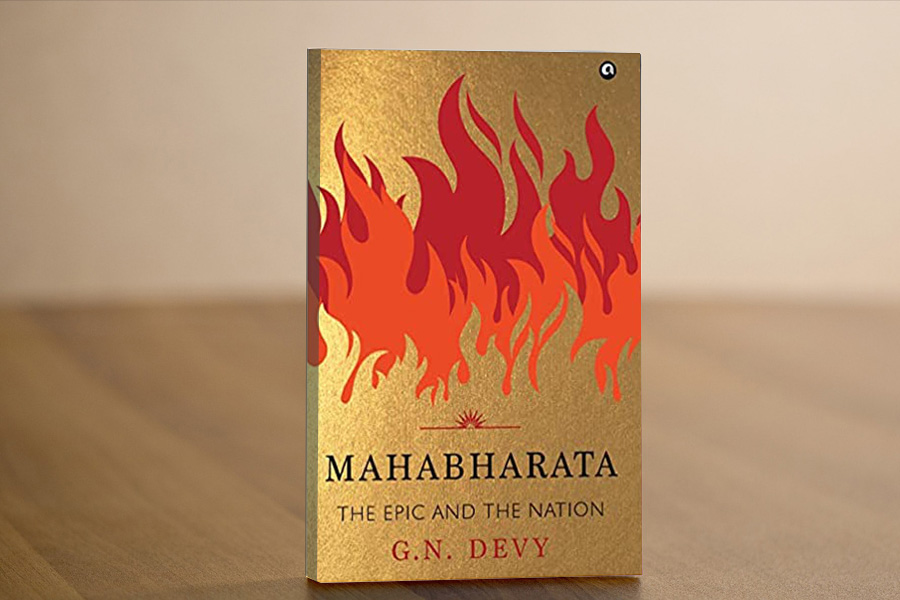 In a time dominated by the Manichean concepts of good and evil, G.N. Devy re-reads an epic, with its unique place in the Indian imagination, as a call for sanity.
Author
Sukumar Muralidharan, Professor, Jindal School of Journalism and Communication (JSJC), O.P. Jindal Global University, Sonipat, Haryana.
Summary
The Mahabharata inhabits a crowded field in epic literature but has a unique place in the Indian imagination. It shines bright despite the historical precedence of the Ramayana and its obvious lineages in the obscurity of the Vedas.
Philosophically, there are other scriptures dense with meaning that have engaged scholarly attention far longer. What then accounts for India's enduring fascination with the Mahabharata?
Among the forces shaping the epic, literary critic and archaeologist of language Ganesh N. Devy argues, are references to the formation of India through a fusion of various cultural threads. David Reich, whose work Devy cites, has found from all available genetic evidence, that not very much could be gleaned about "the end of the Indus Valley Civilization", though undeniable evidence exists of "dramatic demographic change and… cultural exchange… close to the fall of Harappa".
Drawing on David Anthony's work on material cultures, Devy then asks if the Mahabharata could be read as a tale of the "early contact of the horse-driven chariot-riding pastoral people and the agrarian city-building people".
Published in: The Hindu
To read the full article, please click here.