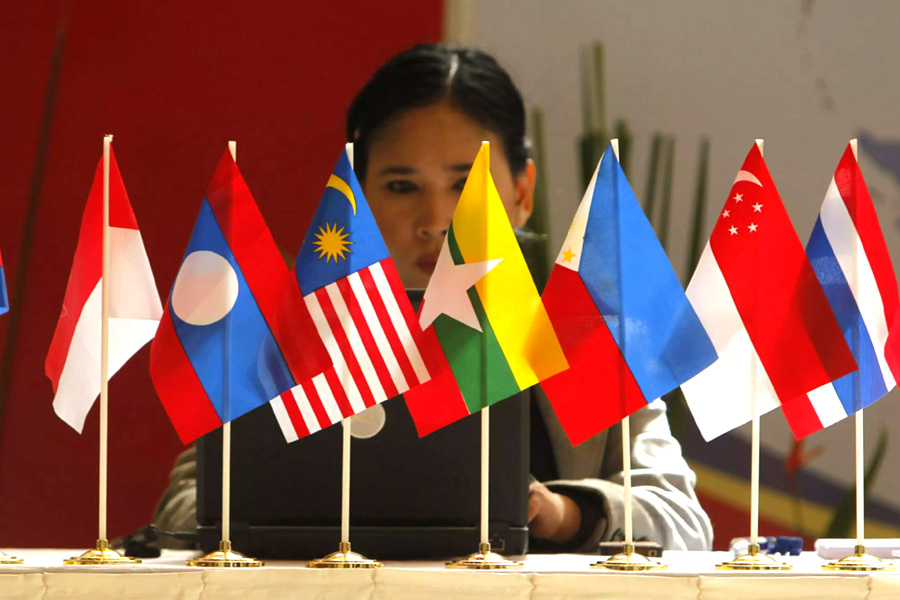 In spite of internal problems and differences and excessive bureaucracy within ASEAN grouping, recent events have reiterated its geopolitical importance.
Author
Tridivesh Singh Maini, Assistant Professor, Jindal School of International Affairs, O.P. Jindal Global University, Sonipat, Haryana, India.
Summary
Association of Southeast Asian Nations (ASEAN) member states have, in recent years, repeatedly expressed their concern regarding the insular economic policies of the US, as well as the downward slope in China-US ties ever since the 'trade war' between both countries began in 2018.
The US withdrawal from the Trans-Pacific Partnership (TPP) in 2017, and the deterioration in ties between Beijing and Washington after the imposition of tariffs by former US President Donald Trump were viewed with great concern by the ASEAN region. Several ASEAN countries have underscored the point that they have close economic ties with China and good relations with the US, and thus, would not want to take sides in case of a conflict between the two.
Indonesia, which also recently hosted the G20 Summit 2022 in Bali, reiterated the same point. "ASEAN must become a peaceful region, and an anchor for global stability, consistently uphold international law and not be a proxy to any powers," Indonesian President Joko Widodo said while addressing the ASEAN Summit.
Published in: DNA
To read the full article, please click here.