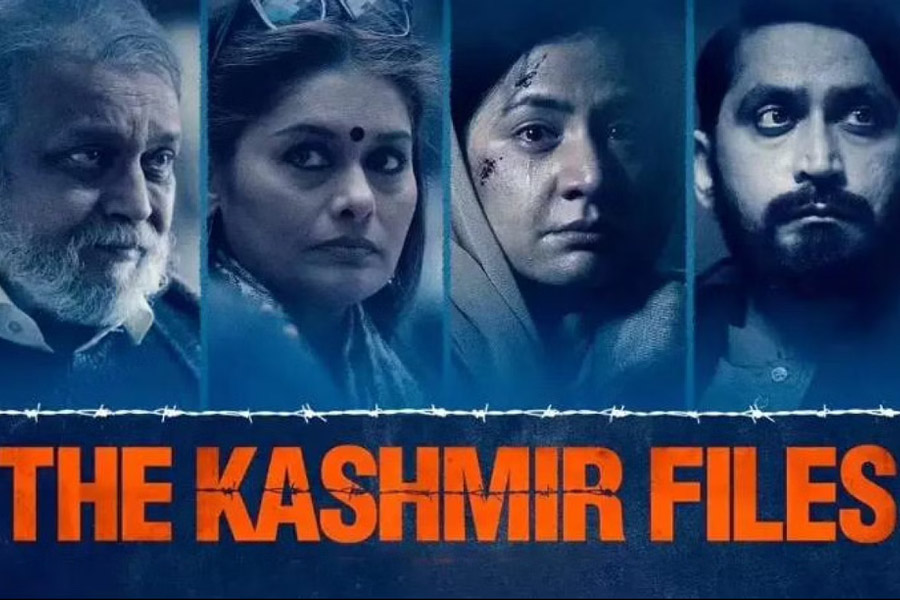 Raj Kapoor's films such as Shree 420 (1955) and Aawara (1951) were hits in Israel before Sangam.
Author
Khinvraj Jangid, Associate Professor & Director of Jindal Center for Israel Studies, Jindal School of International Affairs, O.P. Jindal Global University, Sonipat, Haryana, India.
Summary
The Kashmir Files was released in Israel with Hebrew subtitles this week. Israel's Consul General in Mumbai, Kobi Shoshani, released the Hebrew poster of the movie, and director Vivek Agnihotri tweeted how significant this was for him, his film and the India-Israel friendship.
On April 20, he tweeted somewhat enthusiastically: "I am told that this such a huge demand for a Hindi film is the first time ever in Israel for an Indian film". Here, he is presumptuous and self-congratulatory.
Hindi cinema was very popular in Israel in the 1950s and '60s. Raj Kapoor's movies, in particular, had a great fan following and his film Sangam (1964) was a super hit in the country even though the Indian state did not have diplomatic relations with Israel. India under Jawaharlal Nehru was very critical of Israel.
However, Israelis have been fond of Hindi cinema, Indian philosophy, yoga and food. Popular cable companies, like HOT, have had an exclusive channel for Indian movies since 2004.
In 2001, Israeli filmmaker Benny Toraty made Kikar Ha-Halomot (Desperado Square) to narrate how Sangam became a legend in Israel. Toraty's film is about a working-class neighbourhood outside Tel Aviv.
It tells the story of the people who missed their great love but continue to hold on to their dreams and fantasies. The neighbourhood is thinking about reopening its cinema hall, and one of the characters, Aaron, suggests that it is only possible to do so if an Indian film like Sangam is screened. People will go crazy and forget their wounds, agonies and annoyances and reunite to watch the film.
Published in: The Indian Express
To read the full article, please click here.