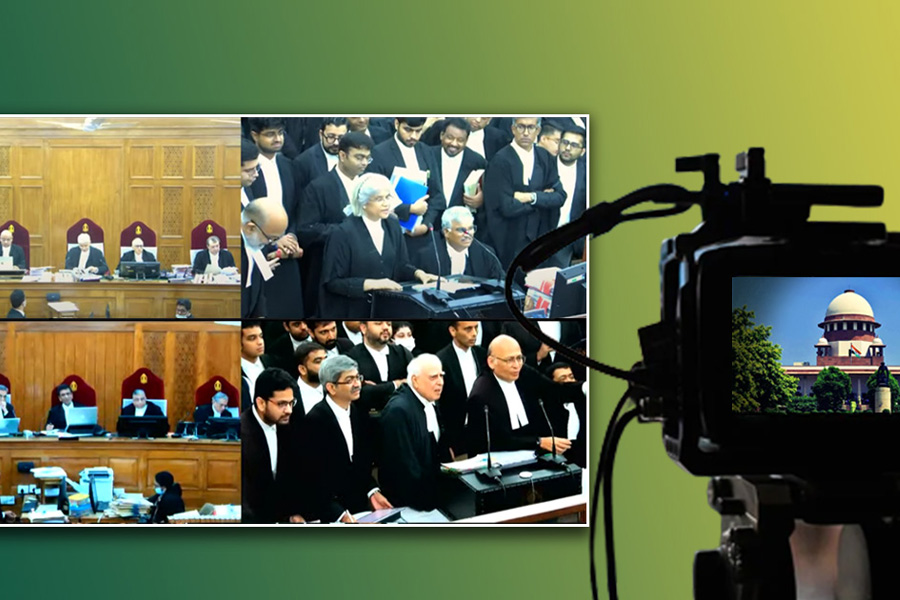 While transparency and accessibility of the process of justice delivery will strengthen the country's democracy, enabling citizens to watch the live proceedings of the Supreme Court is an important step toward developing an informed citizenry.
Author
C. Raj Kumar, Founding Vice Chancellor, O.P. Jindal Global University, Sonipat, Haryana, India.
Summary
On September 27, the Supreme Court enabled the live streaming of the hearing of cases. The Court's original decision of September 27, 2018, allowing the live telecast of important proceedings paved the way for this outcome. The bench of the then Chief Justice Dipak Misra, Justice A M Khanwilkar and Justice D Y Chandrachud had held that the live-streaming of court proceedings is in the public interest. The telecast, they pointed out, will enliven judicial labour for the public at large to strengthen constitutional values, democracy, and citizenship. Their vision had the full support of Chief Justices N V Ramana and U U Lalit.
Four years later, on September 20, a full court of all Supreme Court judges under the leadership of Chief Justice U U Lalit took the unanimous decision to live-stream constitutional bench proceedings. Justice Chandrachud, the Chairperson of the Supreme Court's E-committee and the driving force behind the live streaming initiative, began the hearing in his courtroom by announcing, "We are virtual". The Indian Supreme Court has done, in letter and spirit, what the former Master of the Rolls of the Court of Appeals Lord Denning had said many decades ago: "If we never do anything which has not been done before, we shall never get anywhere. The law will stand still while the rest of the world goes on, and that will be bad for both."
The chief justices (past and present) and the judges of the Supreme Court deserve to be congratulated for enabling a path-breaking and democratic decision that allows the people of India to be able to watch the live proceedings of the Constitutional Bench. The decision will go down in the annals of Indian legal and constitutional history as one of the most important and influential decisions for the following reasons.
Published in: The Indian Express
To read the full article, please click here.