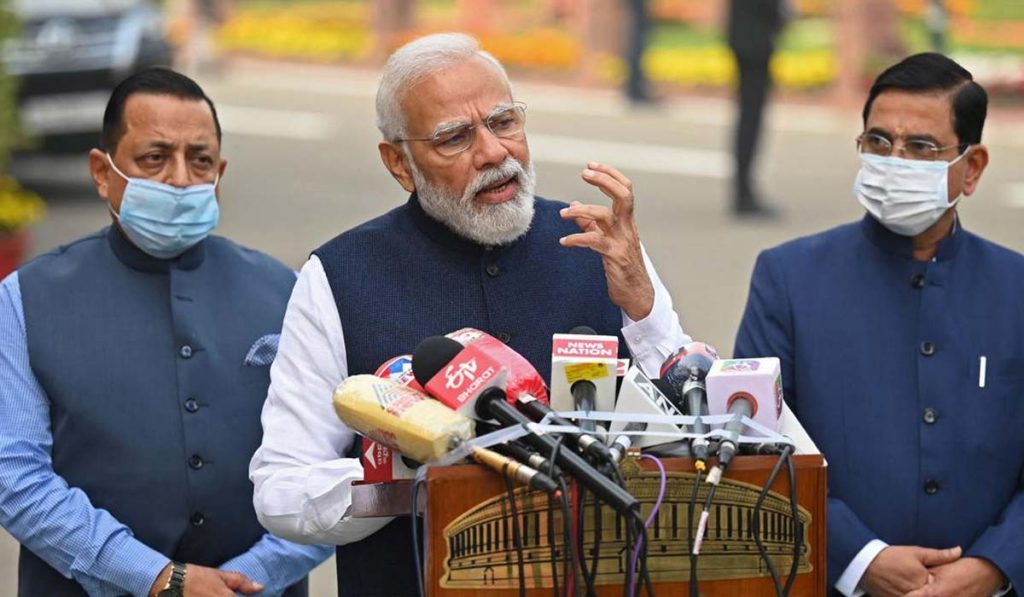 The top-down, ad-hoc monolithic command style seen in the Union government has spelt constant trouble for all stakeholders, including the government itself, says the author.
Author
Deepanshu Mohan, Associate Professor and Director at the Centre for New Economics Studies, Jindal School of Liberal Arts and Humanities, O.P. Jindal Global University, Sonipat, Haryana, India.
Summary
After announcing the withdrawal of three farm laws, Prime Minister Narendra Modi now reportedly plans to defer until next year the implementation of another contentious "reform" – the four labour codes.
The Union government missed several deadlines to formally enact the codes, even though the Parliament passed them back in 2019 and 2020. The labour codes would make it easier for businesses to hire and fire workers.
Much like the contentious farm laws, the labour codes too were railroaded through the Parliament without any rigorous pre-legislative deliberation, neither with workers nor trade unionists. More than 10 major trade unions demanded the scrapping of the labour codes, alongside the repeal of the farm laws.
It has been argued that India's labour laws have been a key hindrance for business expansion. The herculean task of legislatively recasting them would receive much applause, only if the process of doing so involved considerable deliberation and reasonably accommodating workers' concerns. Instead, the codes are seen to be pushing corporate interests.
Anti-labour amendments
Despite India having ratified the International Labor Organisation's convention number 144 of 1976 on tripartite consultation between governments, employers' and workers' organisations, worker-centric groups were not consulted on the codes. This despite the fact that the government consistently claimed that the attempt at codifying the various labour laws would lead to simplification and universalisation.
Published in: Scroll.in
To read the full article, please click here.