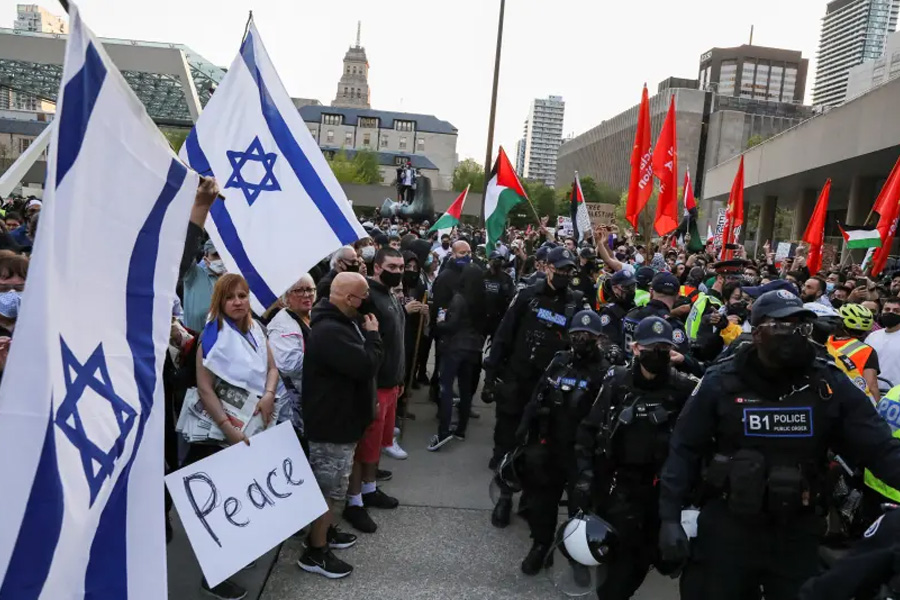 The need of the hour is to strengthen the knowledge and sensitivity of the populace towards International Law Principles on Impunity through the establishment of a Special Tribunal by paying more attention to local-level efforts to deal with past violations of human rights.
Author
Abhinav Mehrotra, Assistant Professor, Jindal Global Law School, O.P. Jindal Global University, Sonipat, Haryana, India.
Summary
As the 39 states asked the alleged war criminals in Ukraine to be tried and investigated by the International Criminal Court (ICC), an important question arises concerning the jurisdiction exercised by the ICC in other jurisdictions like Palestine i.e. whether the presence of ICC is enough or there is a need to supplement their position with a special tribunal focusing on the issues that may remain unaddressed by the ICC. In simple terms, the ICC exercises jurisdiction ratione locali over Palestinian territories that comprise the West Bank including East Jerusalem and Gaza Strip.
The term ratione locali refers to the capacity of a tribunal to uphold jurisdiction and apply a set of rules over facts that occurred in a particular geographical area.
Historically, Palestine's borders have arisen from the lines drawn by the armistice agreements that Israel signed with both Jordan and Egypt in 1949. Although initially, it was on the de facto basis, these lines have been converted into de jure frontiers.
It was in 1972, that the Palestine Liberation Organization (PLO) was permitted by UNSC as a participant that was later changed to being recognized as Palestine in December 1988. Finally, in November 2012, they were recognized as non-member observer states.
The newly recognised jurisdiction of the ICC came about after five years of preliminary examination on Dec. 20, 2019 by Fatuous Bensouda, the former prosecutor of the International Criminal Court where she stated that she is "satisfied that there is a reasonable basis to proceed with an investigation into the situation in Palestine" which makes it the first instance where Palestinian victims will be present before an international criminal court /tribunal. However, Fatuous Bensouda added that there is a need to ascertain the exact "territory within which the investigation may be conducted."
Published in: The Geopolitics
To read the full article, please click here.