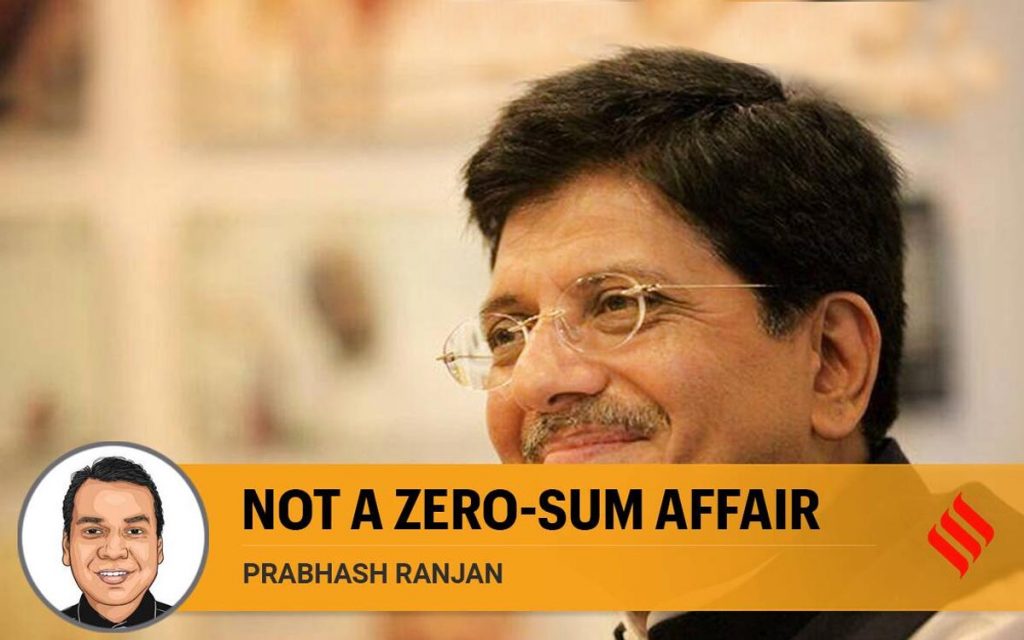 India's experiment with trade protectionism in the decades before 1991 was disastrous. It must learn from past mistakes, says the author
Author
Prabhash Ranjan, Professor and Vice Dean (Continuing Education), Jindal Global Law School, O. P. Jindal Global University, Sonipat, Haryana, India.
Summary
During the recent G-20 ministerial meeting in Italy, Commerce Minister Piyush Goyal made a pitch for deepening India's trade ties with several countries. Indeed, India is negotiating free trade agreements (FTAs) with several countries. However, rising trade protectionism at home, demonstrated by several examples, could throw a spanner in the works.
First, as Arvind Panagariya has argued, the simple average of India's tariffs that stood at 8.9 per cent in 2010-11 has increased by almost 25 per cent to 11.1 per cent in 2020-21. The proportion of tariff lines with rates above 15 per cent in 2020-21 stood at 25.4 per cent, up from 13.6 per cent in 2014-15. These increases in tariff rates have reversed the political consensus on tariff liberalisation that India followed since 1991. Former finance minister Arun Jaitley had, in his 2018 budget speech, admitted to this. He declared that he was making a "calibrated departure" from the policy of cutting tariff rates.
Second, India is the highest initiator of anti-dumping measures aimed at shielding domestic industry from import competition. According to the WTO, from 2015 to 2019, India initiated 233 anti-dumping investigations, which is a sharp increase from 82 initiations between 2011 and 2014 (June). The anti-dumping initiations by India from 1995 (when the WTO was established) till 2020 stand at 1,071. This is higher than the anti-dumping initiations by the US (817), the EU (533), and China (292), despite India's share in the global merchandise exports being far less than these countries.
Published in: The Indian Express
To read the full article, please click here