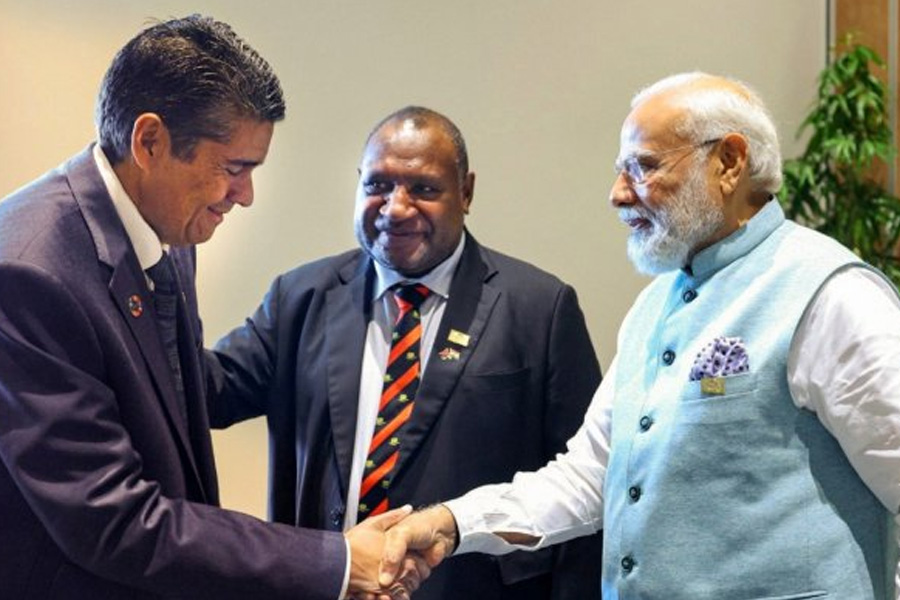 The fact that New Delhi is ready to push its development and friendship in the Pacific region may not go down well with Beijing.
Author
Gunjan Singh, Assistant Professor, Jindal Global Law School, O.P. Jindal Global University, Sonipat, Haryana, India.
Summary
Prime Minister Narendra Modi's visit to Papua New Guinea to attend the third Forum of India-Pacific Islands Cooperation (FIPIC) has gained much media attention. The forum, which was held in Port Morseby, has 14 member nations: Cook Islands, Fiji, Kiribati, Marshall Islands, Micronesia, Nauru, Niue, Palau, Papua New Guinea, Samoa, Solomon Islands, Tonga, Tuvalu, and Vanuatu). The FIPIC was launched in November 2014, during Modi's visit to Fiji. It is an important initiative under India's Act East Policy.
During this edition, New Delhi promised to be a credible partner and help the nations achieve their developmental and diplomatic goals. It has promised several bilateral projects in the fields of IT, healthcare, Climate Change, food supply, medicines, among others. The Prime Minister also underscored that New Delhi was happy to be helping the countries in the Pacific, using the phrase "a friend in need is a friend indeed".
New Delhi's promises seem to follow the non-security aspect of the relations. India unveiled a 12-point programme, which includes the promise to build a hospital, extend scholarships, dialysis centres, and subsidised medicines.
New Delhi aims to strengthen its footprint in the region by focusing on non-defence and security parameters. India is not keen to get militarily involved in the region, but wants to extend its influence. Thus, it has been pushing to make inroads in the pharmaceuticals, healthcare, IT, and Climate Change-related sectors. India has also promised organising of Jaipur Foot Camps in the region every year which will help in providing prosthetic limbs. These initiatives will help in building a more benign and friendly image of India in the region — something which will help it in countering Beijing's roadmap.
Published in: Deccan Herald
To read the full article, please click here.